POTB 289: Zach Osterman on IU's recruiting budget, the assistant coaching opening and more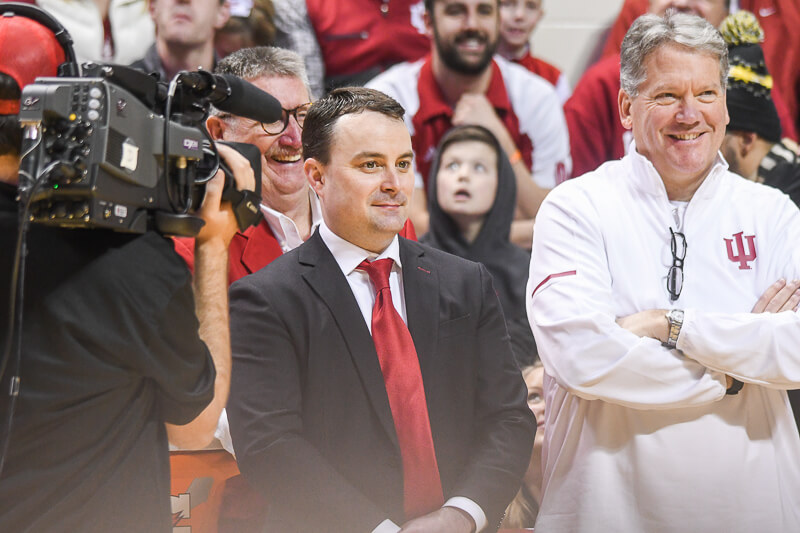 Podcast on the Brink is back for a new episode with hosts Jerod Morris of The Assembly Call and Alex Bozich of Inside the Hall. The show is available weekly.
On this week's episode, Morris and Bozich are joined by a good friend of the show, IndyStar IU Insider Zach Osterman to discuss IU's recruiting budget, the assistant coaching search and more.
Among the topics discussed:
• Zach's recent piece on IU's recruiting budget
• Despite its spending, why isn't IU recruiting on par with the nation's elite?
• The start to Indiana's 2020 recruiting class
• Did Indiana make a recruiting misstep with Nijel Pack?
• Is Mike Roberts a good fit for Indiana's assistant coach opening?
• The recent Indianapolis Monthly piece on Fred Glass
• The two to three biggest questions that will determine how good IU will be this season
And much, much more. Listen in the audio player below, download the episode or subscribe via Apple Podcasts.
Other ways to subscribe:
· Spotify
· iHeart Radio
· Stitcher
· TuneIn
· Overcast
· Google Play
Sponsors for this episode:
• IU Ticket Office — Visit iuhoosiers.com or call/text (812) 855-4006 to learn about the latest special packages for tickets to IU football and basketball games.
Filed to: