Indiana ranked 12th nationally in attendance for 2018-19 season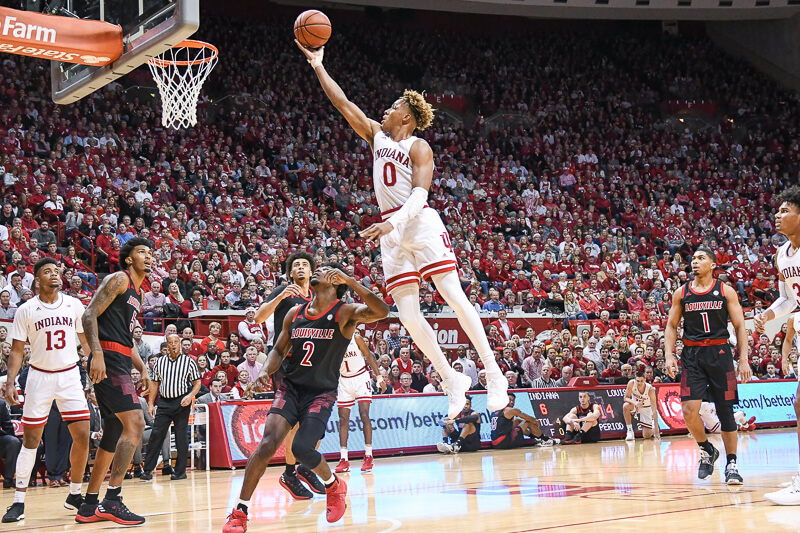 Indiana men's basketball finished 12th nationally in average attendance during the 2018-19 season according to recently published numbers by the NCAA.
The Hoosiers drew an average of 15,206 fans per game over 21 games at Simon Skjodt Assembly Hall for a total of 319,335. That number was third in the Big Ten behind Wisconsin and Nebraska.
Indiana averaged 15,590 fans per game during the 2017-18 season, which ranked 10th nationally.
Assembly Hall's capacity is 17,222.
Indiana finished fifth nationally in attendance for the 2012-2013 season with an average of 17,412 fans per game, sixth in 2013-14 with an average of 17,359 fans per game, eighth in 2014-15 with an average of 16,288 fans per game, seventh nationally for the 2015-16 season with 17,106 fans per game and ninth nationally for the 2016-17 season with 16,374 fans per game.
The top five schools last season for average attendance were Syracuse (21,992), Kentucky (21,695), North Carolina (19,715), Tennessee (19,034) and Wisconsin (17,170)
As a conference, the Big Ten led the nation with a total attendance of 3,121,962 over 246 games, an average of 12,691 fans per game.
Here's the average home attendance for each Big Ten team from the 2018-19 season:
Wisconsin – 17,170
Nebraska – 15,341
Indiana – 15,206
Michigan State – 14,797
Purdue – 14,467
Maryland – 14,009
Ohio State – 13,922
Iowa – 12,869
Michigan – 12,505
Illinois – 12,456
Minnesota – 10,675
Penn State – 9,046
Northwestern – 6,754
Rutgers – 6,240
Filed to: