Report: Former IU coach Bob Knight buys house in Bloomington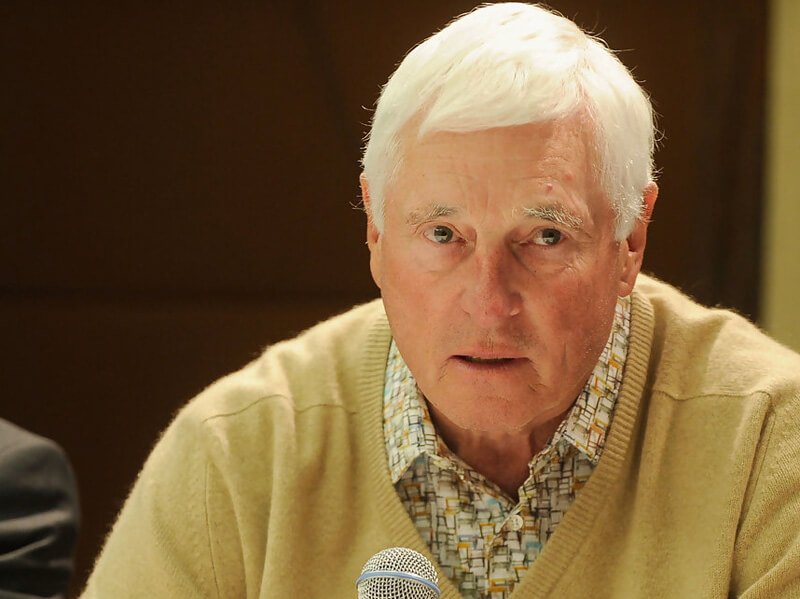 It appears Bob Knight is coming back to Bloomington.
The former IU coach, who made his first public appearance on campus since 2000 back in April, recently purchased a house in Bloomington according to a report from The Bloomington Herald-Times (paid link).
Knight, 78, won three national championships as Indiana's coach from 1971 to 2000. He was inducted to the Basketball Hall of Fame in 1991 and the College Basketball Hall of Fame in 2006.
Indiana's 1976 national championship team, which Knight led to a perfect 32-0 record, is considered one of the best college basketball teams of all-time.
Knight's return to campus earlier this year for an IU baseball game was a major surprise after comments he made to Dan Patrick back in 2017.
"I think that I've always really enjoyed the fans and I always will," Knight told Patrick. "You know, on my dying day, I will think about how great the fans at Indiana were. As far as the hierarchy at Indiana University at that time, I have absolutely no respect whatsoever for those people. And that in mind, I have no interest in ever going back to that university."
Knight has appeared frequently in the state over the years at various speaking engagements with former Herald-Times sports writer Bob Hammel, who is one of his closest friends.
After he was fired from Indiana in September of 2000, Knight coached at Texas Tech from 2001-2008.
From 2008 to 2015, Knight worked as both a color commentator and studio analyst for ESPN's college basketball coverage. ESPN did not renew Knight's contract when it expired in 2015.
With 902 career wins, Knight is the third all-time winningest coach in men's Division I basketball behind Duke's Mike Krzyzewski and Jim Boeheim of Syracuse.
Filed to: Bob Knight