Report: Assistant coach Ed Schilling leaving IU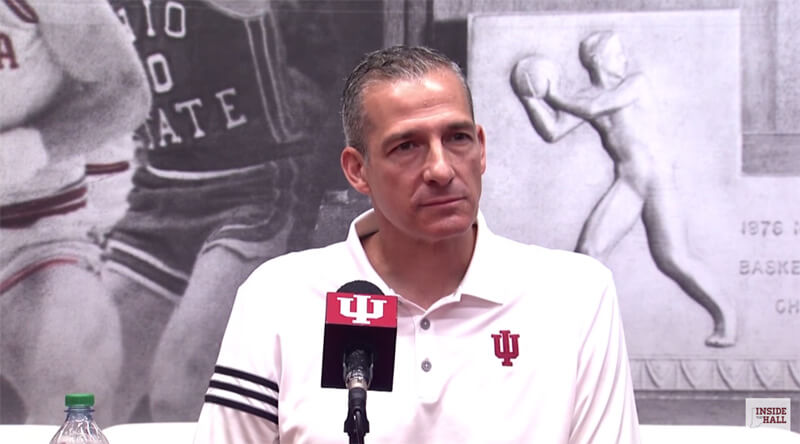 It appears there will be an offseason shakeup with the IU coaching staff.
According to Jeff Rabjohns of Peegs.com, assistant coach Ed Schilling is "looking for new opportunities" and will be leaving the IU coaching staff. Late Wednesday night, TheHoosier.com reported Schilling is no longer on IU's staff.
A native of Lebanon, Indiana, Schilling came to IU after spending the previous four seasons under Steve Alford at UCLA.
In addition to working at IU and UCLA, Schilling also spent time as an assistant coach at UMass and Memphis, was an assistant coach for the New Jersey Nets and was the head coach at Wright State. He also served as a high school head coach at Western Boone High School, Logansport and Park Tudor, where he coached Yogi Ferrell.
From 2007 to 2013, Schilling served as a head coach for Adidas Nations, coaching and training the Adidas High School All-American Team in national and international competition. In addition, he has served as executive director and trainer at Champions Academy, a not-for-profit basketball organization for youth and college-aged athletes in Indianapolis.
Indiana has not released any update on Schilling's status with the program as of Wednesday evening.
Filed to: Ed Schilling