NBPA Top 100 Camp Q & A: DJ Steward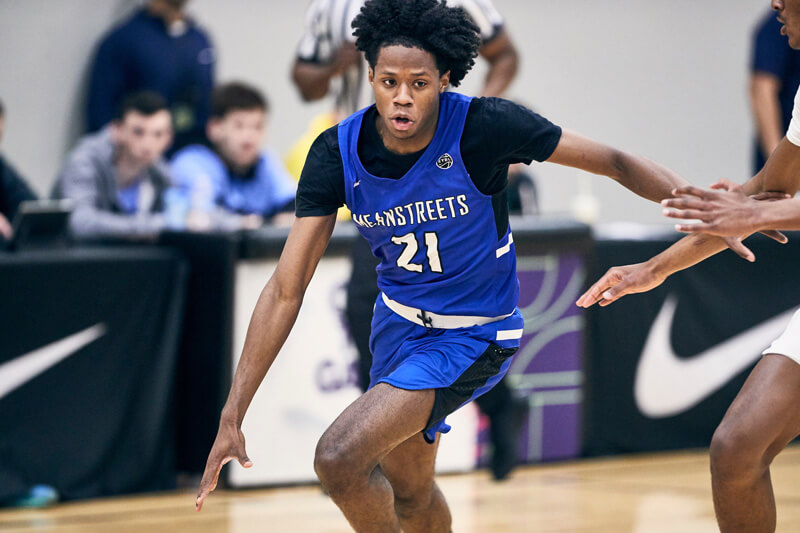 Whitney Young (Ill.) and Meanstreets guard DJ Steward made a significant jump in the latest national rankings.
The 6-foot-3 combo guard is ranked as the No. 42 player in the 2020 class according to the 247Composite and has added several scholarship offers this spring, including one from Indiana.
Inside the Hall spoke with Steward last week at the NBPA Top 100 Camp in Charlottesville, Virginia about his recruitment, upcoming visits, Indiana and much more.
Our full Q & A is available below:
How was Texas for your recent visit?
"It was great. It was lots of fun meeting all the players, the coaching staff, just getting a feel for the campus."
What's next in terms of visits for you?
"I don't really know yet. I'm trying to get down to Illinois, Louisville and probably Indiana pretty soon."
Illinois, the home state school, how do they keep their recruiting fresh for you since it's local and you know so much about it?
"They stay in contact with me a lot just saying that I'm a big priority and I could really help the program."
Louisville's another that's been on you heavy, what's their message to you been?
"That I can come in, play any position — combo guard, point guard, anything. Something like that."
What stands out about Indiana? What's the message they're pushing?
"They said I'm a top priority for the program and I can come in and just fill it up and score."
All these messages are similar. What can coaches do to separate themselves from the others?
"Just letting me come in, play my game. Just going out there and give me the chance to go out there and prove myself and play hard."
When Indiana made the scholarship offer, what did they say they liked and why did they say they thought their program would be a good fit for you?
"They said that I can fill it up, I can create for my teammates and I'm long and I play defense as well."
What have you learned about that program in the last couple months?
"I haven't really learned much. I just know they're in the Big Ten, they have a good coaching staff. And they stay in contact with me."
Do you have anything scheduled in terms of officials?
"Nope."
You mentioned Indiana is one of the schools you want to visit — what do you want to see? What do you want to learn? What do you want to get to know?
"I just want to see the campus, get a feel for it, meet all the coaching staff, meet the players, and just see how the vibe is."
What about Louisville? You think you'll take one there?
"Definitely, like the same things. Just getting a vibe from the players and coaches, seeing the campus and trying to get a feel for it."
(Photo credit: Jon Lopez/Nike)
Filed to: DJ Steward