Draft watch: What are the most likely destinations for Romeo Langford?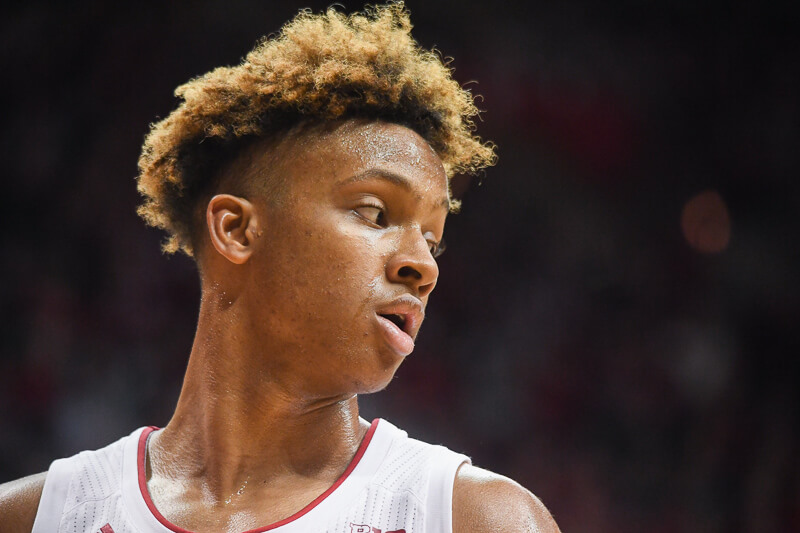 The NBA season wrapped up last week and the 2019 draft will take place on Thursday night at the Barclays Center in Brooklyn.
Many mock drafts have been constantly updating their projections and we've compiled several of our favorites to give you the latest on where Romeo Langford may land tomorrow night:
The Athletic: Sam Vecenie (paid link)
In our update back on May 15 following the NBA draft lottery, Vecenie had Langford heading to Detroit with the No. 15 pick. Langford has fallen six spots to Oklahoma City at No. 21 in Vecenie's latest projection:
Here, I have the Thunder taking Langford, but I don't even really love this fit. Langford is unlikely to shoot the ball at a high level as a rookie, and the Thunder need guys who can space the floor for Russell Westbrook. Still, he'd fill a position of need for the Thunder as a wing, fits the Sam Presti modus operandi as a wing with long arms that is young with some upside, and he's the best player left on the board here.
Sports Illustrated: Jeremy Woo
There's been no bigger critic of Langford in the pre-draft process than Woo, who has consistently had Langford falling outside of the top 20 picks.
In his latest big board – version 8.0 – Woo has Langford at No. 22 in his rankings.
There is some real reason for concern with Langford, who turned in an uneven season without showing much tangible progression. He played through a right hand injury for a large chunk of it, but he was not a particularly convincing jump shooter beforehand, and still rarely ever went left to compensate. Langford has an NBA body type and is a talented finisher around the rim, but plays a predictable offensive style and struggles changing speeds. If his three-point shot never comes around, he could end up on the fringes of the league sooner than anyone expects. He has not looked the part as a lottery pick, although that may still be where he ends up based on perceived upside and his pedigree as a highly rated high school scorer.
ESPN.com: Jonathan Givony (paid link)
Givony has consistently had Langford in his top 15 and his latest update is no different as he has the former New Albany star headed to the Motor City with the No. 15 pick.
Langford will be one of the players under consideration for any teams in this range with needs at the guard/wing spots. The Indiana freshman played most of the season with a torn ligament in his shooting hand, but he displayed impressive glimpses of potential as a shot creator operating out of the pick-and-roll. The Pistons have precious little ballhandling on their roster and could certainly roll the dice on a player with Langford's talent.
In our May 15 update, O'Connor had Langford going to the Heat at No. 13 as a lottery pick. He has since dropped Langford out of the lottery and now has him going No. 15 to Detroit.
Here are a few of the minuses that O'Connor references in Langford's scouting report:
– Needs to overhaul his shot form or he'll remain an inefficient shooter. His feet are never set the same and he releases an inaccurate ball due to unusual wrist flexion.
– Currently uncomfortable off the ball: He struggles at spot-up shooting and he's not an aware cutter.
– He's a ball stopper. Though he can complete basic passes to rollers or to shooters for kickout 3s, he has a bad habit of pausing before making a dribble move or picking up his dribble before passing.
Other mock drafts:
– SBNation: Ricky O'Connell – Langford No. 15 to Detroit
– CBSSports: Reid Forgrave – Langford No. 15 to Detroit
– LA Times: Dan Woike – Langford No. 20 to Boston
– Basketball Insiders: Steve Kyler – Langford No. 13 to Miami
Filed to: Romeo Langford