NBPA Top 100 Camp Q & A: Zach Loveday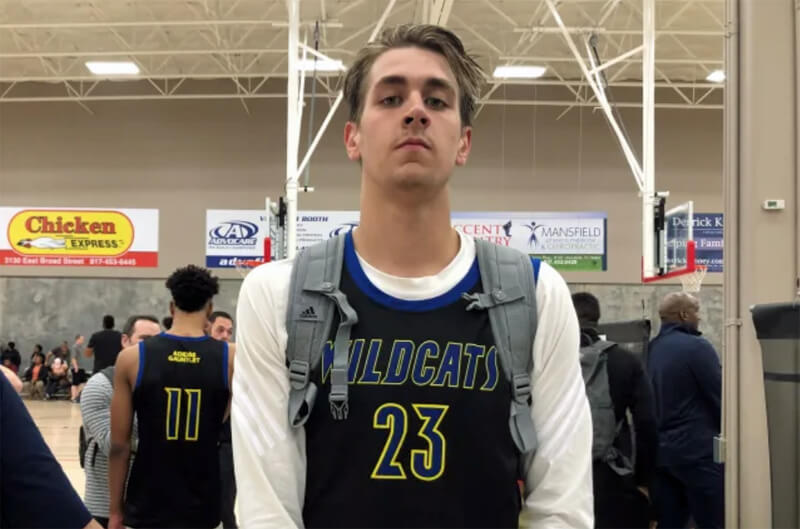 Huntington Prep (W.V.) big man Zach Loveday is one of IU's top frontcourt recruiting targets in the class of 2020 and recently took an unofficial visit to Bloomington.
The 7-foot center is rated the No. 113 prospect nationally according to the 247Composite and Inside the Hall spoke to him last week at the NBPA Top 100 Camp in Charlottesville, Virginia.
Our full Q & A is available below:
Who have you been in contact with the most?
"Baylor, Indiana, Ohio State, Louisville, I got an offer from Maryland yesterday, Purdue, Michigan, a couple others."
Specifically, who have you been in contact with from Indiana?
"Coach (Ed) Schilling."
What are your impressions of him and about the program?
"He's professional. He helped coach NBA guys for a long time. He's got a really good resume going for him. And I like the impression that he left on me when I first met him, too."
You took an unofficial visit to IU a couple weeks ago, how'd that go?
"It was really good. Everything's top-of-the-line, coach (Archie) Miller's got a really good program going up there."
What did you like about the campus?
"It's clean, it's really nice, it's really old too. It's really pretty."
Could you see yourself there?
"They pulled out some tapes from Juwan Morgan's highlights and said 'This is what we can do with you because you can shoot it, you can run the floor really well, you can put it on the ground, you can do basically everything he can. You're just bigger.'"
I know you had an offer from the old Michigan staff, have you heard from the new staff?
"Coach (Saddi) Washington actually contacted me and got a hold of me. Coach (Juwan) Howard hasn't gotten a hold of me yet, but I'm sure that's probably going to change. He'll probably get a hold of me soon."
Has your view of that program changed at all with the coaching change?
"A little bit. I'm interested to see how the offense changes because that was a big thing. That was what I really loved, the offense, the shooting flow in that offense. And their defense is good too, and I don't think that'll change. But the offense, I'm definitely interested to see if that changes."
Do you know anything about coach Howard?
"He was a Heat assistant and part of the Fab Five. That's really about as much as I know, honestly."
Could you see yourself in Ann Arbor?
Potentially.
What do you know about that program?
"Well before coach (John Beilein) left, it was definitely one of my favorite places. I was high on it. I really liked it. It was a great campus. Even though I'm from Ohio, Michigan's not always… but I just said this was a great place. I could see myself being here."
What are you looking for in a school?
"On-the-court, how are you going to use me effectively and to the best of my skill? And off-the-court, too, how you're going to set me up 40 years after basketball."
What would you say are two or three big strengths of your game?
"Passing. Passing's definitely a big one. I get complimented on that a lot. My ability to shoot the ball, help stretch the floor. And my IQ."
Filed to: Zach Loveday