Indiana junior All-Stars fall 115-104 to Kentucky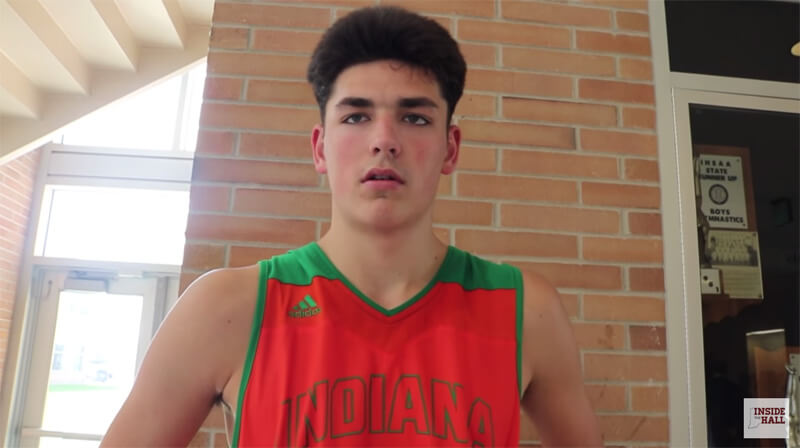 LOUISVILLE, Ky. – Ten minutes into Sunday's matchup between the Indiana and Kentucky junior All-Stars, it looked like the contest may quickly get out of hand.
Led by stellar play from Bloomington South's Noah Jager and Evansville Bosse's Kiyron Powell, the Indiana juniors led 42-23 with 10:29 remaining in the first half.
That cushion, however, would be short lived as Kentucky closed the first half on a 37-12 run to grab a 60-54 halftime lead.
Indiana would reclaim the lead briefly late in the second half on a 3-pointer by Murray Becher of Heritage Hills, but Kentucky closed the contest on a 10-0 run for a comfortable 115-104 victory at Mercy Academy.
Kentucky won primarily on the strength of its rebounding as it generated 25 second chance points to just 12 for Indiana. Kentucky had 21 offensive rebounds and grabbed 34.4 percent of its missed shots.
The teams will meet again on Monday evening at Jeffersonville.
Five players finished in double figures for the Indiana juniors as Lawrence Central forward and Nebraska commit Dre Davis led the way with 18 points.
Indiana recruiting target Trey Galloway of Culver Academies added 13 points on 6-of-14 shooting. Galloway took an official visit to Indiana last week.
Another IU target, Bloomington South's Anthony Leal, had 11 points on 3-of-9 shooting. Leal was on campus recently for an unofficial visit.
Purdue commit Jaden Ivey had 13 points and Powell had 10 points and seven rebounds.
Marques Warrick of Lexington Henry Clay led the Kentucky juniors with 19 points.
Final stats: https://t.co/xCZMegpZrB pic.twitter.com/XIN5Y3rVkq

— Alex Bozich (@insidethehall) June 2, 2019
Filed to: Indiana Junior All-Stars