6-Banner Sunday: After busy week of 2020 offers, important 2019 decision looms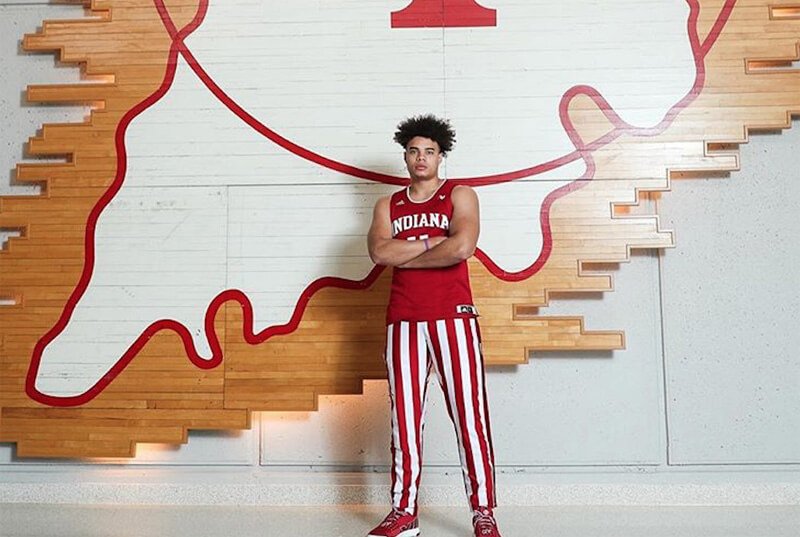 6-Banner Sunday is Inside the Hall's weekly newsletter in partnership with The Assembly Call. More than 6,000 Indiana fans receive the newsletter each week. In addition to appearing each week on the site, you can also opt to receive 6-Banner Sunday by email. A form to subscribe via email is available at the bottom of this week's 6-Banner Sunday.
Welcome to another edition of 6-Banner Sunday, a joint production between The Assembly Call and Inside the Hall where we highlight the six most essential IU basketball stories of the past week.
The whirlwind of recruiting, youth tournaments, coaching changes, and draft speculation begins to pick up around this time of year. With players still making decisions about where to play, the shape of the sport and its individual teams is as nebulous as it will ever be in a given year.
Luckily, this newsletter serves to make some sense of it all. Here are the six most important developments of the week for Indiana basketball:
In this week's edition:
• Quinones to announce decision May 10
• Langford falls down draft boards
• Jon Sauber joins Podcast on the Brink
• Archie Miller report card, Part II
• Hoosiers in the NBA
• IU Sports Roundup
Banner #1
Quinones to announce decision Friday
Lester Quinones, a senior at IMG Academy and Indiana's top remaining recruiting target in the Class of 2019, will announce his college decision on May 10, per his Twitter account. He will make the announcement at Susa Academy in New York, where he says the public will be welcome to attend.
At 6-foot-5, Quinones, who recently took his official visit to Indiana, is a highly skilled combo guard and would likely be one of the best shooters on Indiana's roster — if he picks the Hoosiers. He is also officially considering LSU, Memphis, Michigan, and Maryland, but most recent reports have indicated that Memphis and Indiana are the leaders, with Memphis assumed to have the edge.
Banner #2
Langford slips down draft boards
Coming into his freshman season at IU, most experts — and non-experts — viewed Romeo Langford as a likely top-eight pick in the 2019 NBA Draft. Now, the 19-year-old's name seldom arises in those discussions, and most indications are that Langford will be drafted closer to 20th overall than 10th.
"There is some real reason for concern with Langford, who turned in an uneven season without showing much tangible progression," wrote Sports Illustrated's Jeremy Woo, who slotted Langford 20th on his draft board last week. "If his three-point shot never comes around, he could end up on the fringes of the league sooner than anyone expects."
Sam Vecenie of The Athletic projected Langford to go 16th overall to Orlando in the draft, citing concern among evaluators about the freshman's explosiveness and shooting stroke. Those concerns have been present all season, but as Langford continue to struggle shooting, they became more prominent in evaluating his ceiling.
Langford is a supremely talented and natural scorer with outstanding touch around the rim, but without the ability to get to the basket consistently or a reliable counter to defenses taking his driving lanes away, he will struggle to impose his will as smoothly or consistently as he did in college.
Given how much improvement may be necessary for him to become a functional NBA rotation player, Langford is unlikely to get picked as high as most assumed prior to the season. But he seems unlikely to fall outside the first round, and whatever team drafts him will be invested in his development and give him every chance to succeed.
Banner #3
Jon Sauber joins Podcast on the Brink
The Hoosier's Jon Sauber, one of the preeminent reporters on the IU basketball and recruiting beats, joined Jerod Morris and Alex Bozich on this week's Podcast on the Brink to discuss various rumblings around the IU recruiting scene after the Hoosiers extended offers to 2020 targets Trey Galloway, Anthony Leal, Matthew Cross, and Dawson Garcia this week.
The three hit on how Indiana natives Galloway and Leal might fit onto IU's team two years from now, how Indiana's targets played at the most recent EYBL tournament in Atlanta, the allure of 2020 guard Ethan Morton, and more.
Subscribe and listen to every episode of Podcast on the Brink here to stay up to date on Indiana basketball news and analysis.
Banner #4
Archie Miller report card, Part II
On the 512th episode of The Assembly Call, Jerod Morris and Brian "The Coach" Tonsoni continued their review of Archie Miller's second year at the helm of the IU program. The two assessed the state of the team's overall offense and defense, as well as how the two sides of the ball improved or regressed since Miller's first season.
Jerod and Coach also discussed the latest on Lester Quinones and Indiana's 2020 recruiting class, and answered listener questions – including a discussion of the best dunk in IU basketball history.
If you haven't already, subscribe and listen to every episode of the Assembly Call here.
Banner #5
Hoosiers in the NBA: Playoffs Edition
Two former Hoosiers remain in the NBA playoffs.
Eric Gordon has been instrumental in the Houston Rockets' success this postseason, averaging 17 points on nearly 44 shooting from downtown — all playoff career-highs — and providing crucial support for James Harden and Chris Paul on offense. Defensively, Gordon has been an important part of Houston's switching scheme, which requires him to both stay in front of guards off the dribble and hold his ground down low against bigger players. His and Harden's physical strength on defense have compensated for the Rockets' lack of height and length on the wing.
OG Anunoby remains unavailable for the Toronto Raptors due to an emergency appendectomy just prior to the postseason, and won't return to the lineup until the Eastern Conference Finals — if the team makes it that far — at the earliest. Toronto has fallen into a 2-1 hole against Philadelphia, and while Anunoby would hardly be an offensive panacea, his length and quickness might have helped bolster the club's defense on the likes of Jimmy Butler and Ben Simmons.
Banner #6
IU Sports Roundup
This section contributed by Aaron Shifron (twitter @ashifron)
With it being finals week for the student athletes at IU, less of the Hoosiers sports teams competed this week. However, several of them were still in action over the weekends before and after exams.
• Baseball went 2-1 last week. Assembly Call was present for the Friday game against Illinois in Champaign. Those with a subscription to the Assembly Call Community can read about that game at the Assembly Call Website by going into the "Community" and selecting the "Baseball Topic". The Hoosiers started the week last Saturday with a thrilling walk-off win against Minnesota. On Sunday the Hoosiers easily handled the Gophers to take the series. The Hoosiers Friday night offensive struggles then returned against the Illinois Fighting Illini.
• Football's spring season is long over and no games took place but IU made headlines by announcing the sales of Beer and Wine at games this year
• Softball beat Rutgers last Saturday to win the series before falling in the Sunday match. IU then beat Penn St. 2-0 on Friday in a game that was suspended due to rain and picked up on Saturday. No article about the game had been posted by IU at the time of publication of this about the win over the Nittany Lions.
• Indiana Rowing competed at the Longhorn invite last week.
• Men's Golf finished tied for 7th at the Big Ten Championships to conclude its seasons.
• Track and Field competed at the Penn Relays before returning to Bloomington for their only home meet of the outdoor season.
• Water Polo concluded its season by bowing out in the Semi Finals of the MSPF Championship to Arizona St.
And with that, the joy of hanging Banner #6 is now one week closer.
Thanks for your continued support for The Assembly Call and Inside the Hall. We'll be back next weekend with a new roundup.
Now go enjoy yourself a 6-banner Sunday.
Filed to: