Q & A: 2020 Lawrence Central guard Nijel Pack talks big EYBL weekend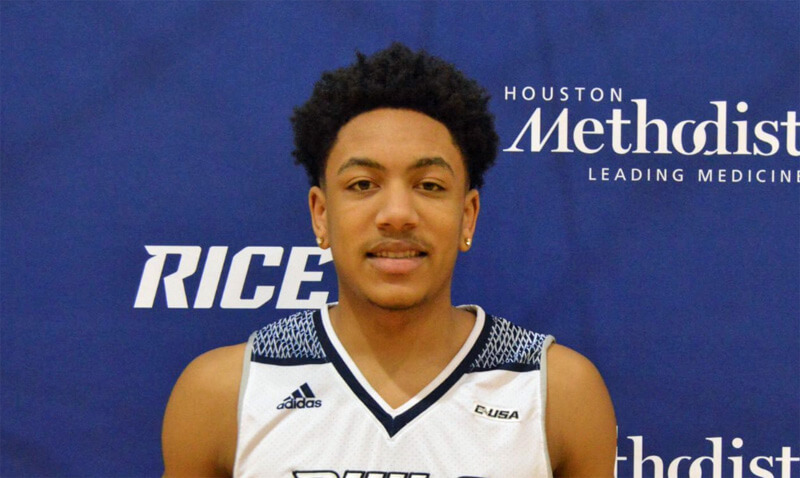 One of the breakout performers of the first Nike Elite Youth Basketball League (EYBL) sessions was class of 2020 Lawrence Central point guard Nijel Pack.
The 6-foot guard of the Spiece Indy Heat program helped lead his team to a 4-0 record in Atlanta and averaged 17.2 points on 58.1 percent shooting from the field. Pack was also 16-for-16 from the free throw line and averaged 3.5 rebounds and 3.2 assists per game.
On Monday afternoon, Pack spoke with Inside the Hall about his first experience playing in the EYBL, his recruiting and much more.
Our full Q & A is available below:
On playing in the EYBL for the first time and the competition level:
"The competition was definitely what I expected. It's definitely a lot tougher. I think it was a good challenge to show me where I was at (as a player). I think I did a lot of preparation for it and it paid off."
On whether he's heard from a lot of new schools since the weekend:
"They really haven't started to reach out yet just because of the travel yesterday. But I have a few coming to a workout tomorrow. Rice, Butler, Illinois and Indiana State are coming in."
On what he did between the end of the high school season and the start of the EYBL to prepare:
"I was more dedicated in the gym for sure. I had to make sure I worked on the international 3-point line because I knew it was farther back, at least a few steps back. I knew I needed to work on that. I knew I needed to adjust to the Nike ball from the Wilson. I knew that was a huge difference after being about there dribbling it a couple of times, I could tell. So I definitely worked on that. And then I worked on being more efficient with the shot clock at 24 seconds. I knew I didn't have time just to be dribbling. I knew I had to make a quick move or one or two quick moves to be able to get to the basket quickly or be able to create for my teammates."
On who else stood out this past weekend in terms of his teammates:
"A lot of my teammates played well. We switched off and on each game. It wasn't just one person every game. Jaden (Ivey) had a great game against All Ohio Red. Justin (Powell) was really good against BABC. D'Andre (Davis), he was solid in all of the games. And Caleb Furst, he was really good. I'd never seen him play before. I knew he was a class of 2021 and younger than us and the way he played just showed his toughness. He knew he was younger than everybody but he didn't allow that to show."
On whether he approached this past weekend any differently because it was an evaluation period:
"No, I knew I prepared and I knew I worked hard for this opportunity. And this weekend was an opportunity to show it. I was really excited to play with my teammates and my coaches were telling me that I needed to take every matchup personal and that I needed to go at the opponent and make sure we came out with the victory. I knew this weekend was huge going into the next EYBL session."
On whether he's heard much from IU yet:
"They haven't been talking to me, but I saw them on the baseline at our games. I don't know who they were there for or who they were watching, but hopefully they do contact me. But they have not been in contact."
On what he's heard from Purdue:
"They've come to two workouts. And I've been there twice so far. They came to a couple of my high school games this year. They just tell me to keep working hard basically."
On what he's looking to improve on right now:
"Just mentally being able to get an advantage on my opponent. Not just physically, but mentally so I can be sharper in the game and become more of a student of the game. I think that's what can take my game from where it is now to another level."
On the schools that have offered to this point:
"Rice, IUPUI, Indiana State, Ball State, Toledo, Miami (OH), SIU." (Since our conversation with Pack, he added offers from Loyola Chicago and Belmont.)
On whether he wants to go high major or if he's looking for the best fit:
"I think I'll go with the best fit regardless of the place. I know it is a lot of hard work in college. I know that you're pushed really hard to work over summers and during the year. And I know if I am going to work that hard, I want to be able to show it on the court."
Filed to: Nijel Pack