2020 forward Matt Cross on IU offer: "It's a great feeling"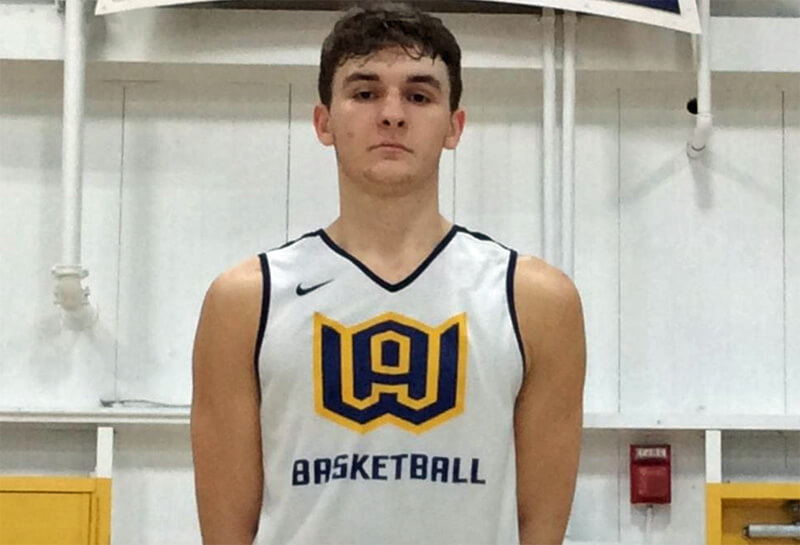 Class of 2020 Woodstock Academy (CT) forward Matt Cross had a big weekend at the first Nike Elite Youth Basketball League (EYBL) circuit stop over the weekend in Atlanta.
Cross, a 6-foot-7 forward who plays for BABC on the circuit, averaged 22 points over four games and added several scholarship offers as a result of his stellar play.
On Monday, Cross confirmed to Inside the Hall that Indiana was one of the schools who offered a scholarship over the weekend.
"They've been involved for a little while going back to the high school season," Cross explained. "I've been talking to Bruiser Flint and then as they started to watch me more and more, I started to get the attention of Archie Miller. And Archie and Bruiser saw me play down in Atlanta over the weekend. And he (Archie) called and offered a scholarship."
In addition to the offer from the Hoosiers, Cross said he's also picked up offers recently from South Carolina, Illinois, Butler, Miami, Creighton and Georgia Tech.
Butler was in to visit Cross on Monday and he's also expecting Georgia Tech to visit him this week at his school.
In terms of the Hoosiers, getting the call with the offer directly from Miller was an exciting moment.
"There's nothing better than someone from a program like that and someone as known as him (offering a scholarship)," he said. "It's a great feeling. We were just talking about my AAU coach, Leo Papile, because he's known him very well since he was younger. He thinks I would be a great fit and I was just honored to get a call from him and a program like Indiana."
While Cross is ranked as just a 3-star prospect right now by the 247Composite, he appears to be a player on the rise nationally. And with his play on the biggest stage in grassroots basketball, he's been rewarded with a slew of new suitors taking interest in him.
"It means a lot because everyone at a younger age these days is just expecting it to just come to them," Cross said. "All the the hard work I'm doing, I just appreciate being recognized by coaches and big programs like Indiana."
In Atlanta, Cross stuffed the stat sheet beyond just scoring. To go along with his 22 points per game, he also averaged 6.5 rebounds, 3.5 assists and 1.8 steals.
"The strengths of my game are being able to stretch the floor as well as go down low and also take it to the wing," he said. "I need to work on being more vocal and also on my ball handling."
(Photo credit: The Hoop Hustle)
Filed to: Matt Cross