Miller scheduled to speak at Huber's Winery on Wednesday, May 29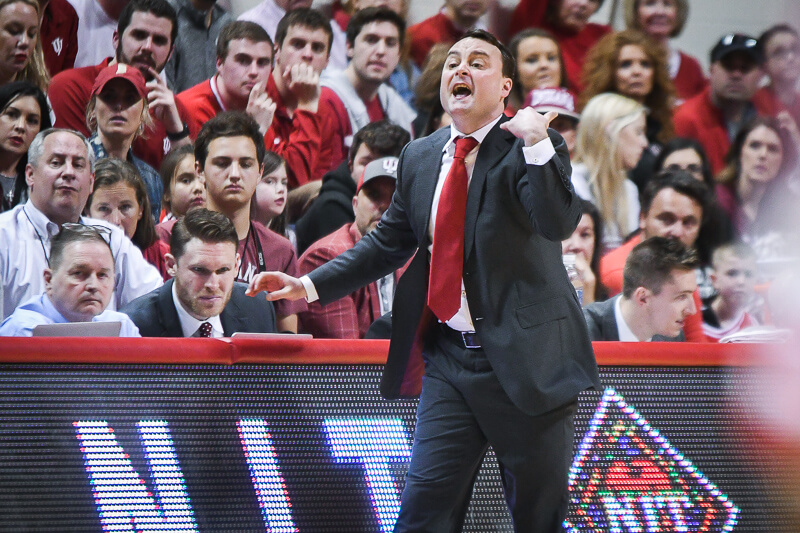 Third-year Indiana coach Archie Miller will speak to Indiana fans in late May at Huber's Orchard and Winery in Borden, Indiana.
This year's annual event at Huber's will take place on Wednesday, May 29 according to Les Wright of the Louisville/Southern Indiana IU Alumni Association.
As usual, there will be plenty for Miller to discuss as he makes what will likely be his first comments of the offseason. May 29 is also the deadline for players to withdraw from the NBA draft and return to school. Four IU players have declared for the draft: Romeo Langford, Devonte Green, Justin Smith and Al Durham Jr.
IU football coach Tom Allen is also scheduled to attend, according to Wright.
The event will take place at Plantation Hall at Huber's Orchard and Winery, which is located at 19816 Huber Road in Borden.
Tickets can be reserved for $50 in advance and tables of 10 are also available for $1,000. Those who purchase a table of 10 will have their name placed on a table in advance and will not have to stand in line.
Dinner will be served and it will be buffet style. Doors will open at 5:30 p.m. ET.
The event is organized by the IU Varsity Club, the IU Alumni Association, the I Association and the Louisville/Southern Indiana Chapter of the IU Alumni Association.
For more information, Wright can be contacted at [email protected] or 812-987-1513. For those wishing to purchase tickets via mail, checks should be made to: IU Varsity Club or to IU Foundation and mailed to at 2104 Trainer Road, Borden, In 47106.
Filed to: Archie Miller