POTB 275: The Crossover editor Matt Dollinger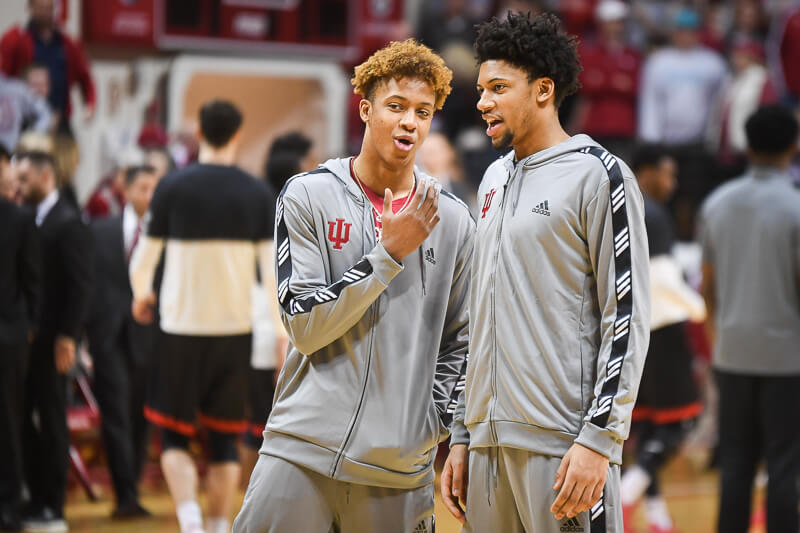 Podcast on the Brink is back for a new episode with hosts Jerod Morris of The Assembly Call and Alex Bozich of Inside the Hall. The show is available weekly.
In this edition of the show, Morris and Bozich are joined by Sports Illustrated assistant managing editor and The Crossover editor Matt Dollinger to talk about IU players in the NBA, Romeo Langford and much more. Among the topics discussed:
• Matt's thoughts on Indiana's 2018-19 season
• What the process is for guys declaring for the draft and obtaining feedback
• Why Romeo Langford's draft stock fell this season
• Juwan Morgan's draft stock and whether there's a market for him in the NBA
• Why Matt is surprised by Thomas Bryant emerging as a legitimate NBA player
• Will the Kings keep Yogi Ferrell? And will Noah Vonleh attract suitors in free agency?
• Eric Gordon's role in Houston and why the Rockets are a legitimate threat in the Western Conference
• What the Pacers need to do this offseason to move up the pecking order in the East
• Cody Zeller's role with the Hornets and his future
And much, much more. As always, feel free to drop the show a note at [email protected].
Listen in the audio player below, download the episode or subscribe via Apple Podcasts.
Other ways to subscribe:
· Spotify
· iHeart Radio
· Stitcher
· TuneIn
· Overcast
· Google Play
Sponsors for this episode:
• SeatGeek — Visit seatgeek.com or download the SeatGeek App to find the best prices on tickets to a variety of live events. Use promo code BRINK for $10 back after your first order.
Filed to: