Indiana to open NIT as No. 1 seed in Bloomington against Saint Francis (Pa.)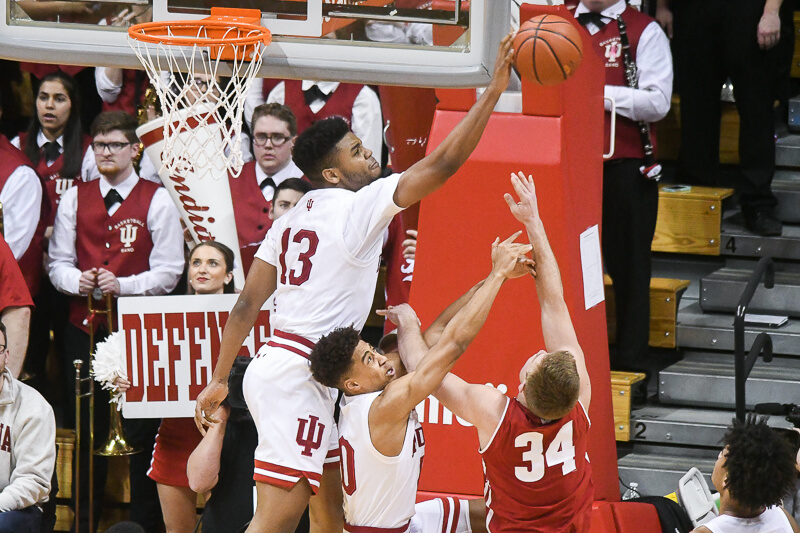 After not being selected for the NCAA tournament for the fourth time in six seasons, Indiana will play in the National Invitation Tournament (NIT) for the second time in three seasons.
The Hoosiers, the No. 1 seed in the Lower Left Bracket, will open the NIT against Saint Francis (Pa.) on Tuesday at 7 p.m. ET on ESPN at Simon Skjodt Assembly Hall. The Red Flash, regular season champions of the Northeast Conference, are ranked No. 261 in the Ken Pomeroy rankings.
Ticket information for Tuesday's game is available at this link. The full NIT bracket is available here.
If Indiana beats Saint Francis, the Hoosiers would play either Providence or Arkansas in Bloomington.
Indiana's last NIT appearance in 2017 ended in a first round loss, 75-63, to Georgia Tech in Atlanta in Tom Crean's final season.
In 2005, Indiana fell 67-60 in the first round of the NIT to Vanderbilt in Bloomington.
The 2019 NIT will be played with the following rules modifications:
• The 3-point line will be extended by approximately 1 foot, 8 inches to the same distance used by FIBA for international competition (22 feet, 1.75 inches).
• The free throw lane will be widened from 12 feet to 16 feet, consistent with the width used by the NBA.
• The shot clock will reset to 20 seconds after an offensive rebound instead of the full 30 seconds.
• Team fouls will reset at the 10-minute mark of each half for the purpose of determining free throws and one-and-one free throws will be eliminated. Teams will shoot two bonus free throws after the fifth team foul of each 10-minute segment. Additionally, teams will be awarded two bonus free throws after the second team foul committed under two minutes remaining in each half if that foul occurs before the fifth team foul of the segment. In each overtime period, team fouls will reset, and teams will shoot two free throws beginning with the fourth team foul or the second team foul committed under two minutes remaining if that comes before the fourth team foul of the overtime period.
NIT first round games will be played Mar. 19-20, second round games will be played Mar. 21-25, quarterfinals Mar. 26-27, semifinals April 2 and the championship on April 4. The NIT semifinals and championships will be played at Madison Square Garden.
Eight Big Ten teams earned NCAA tournament bids this season: Michigan, Michigan State, Purdue, Wisconsin, Maryland, Iowa, Minnesota and Ohio State.
Indiana is 17-15 overall and lost to Ohio State 79-75 on Thursday in the second round of the Big Ten tournament at the United Center in Chicago.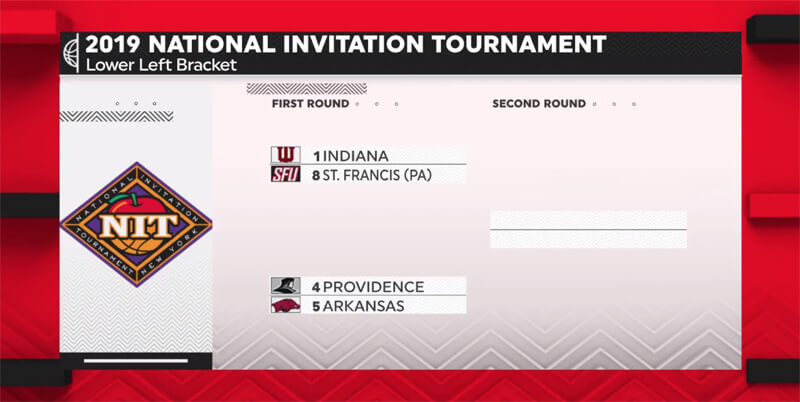 Filed to: 2019 National Invitation Tournament