Video: A closer look at 2019 guard Harlond Beverly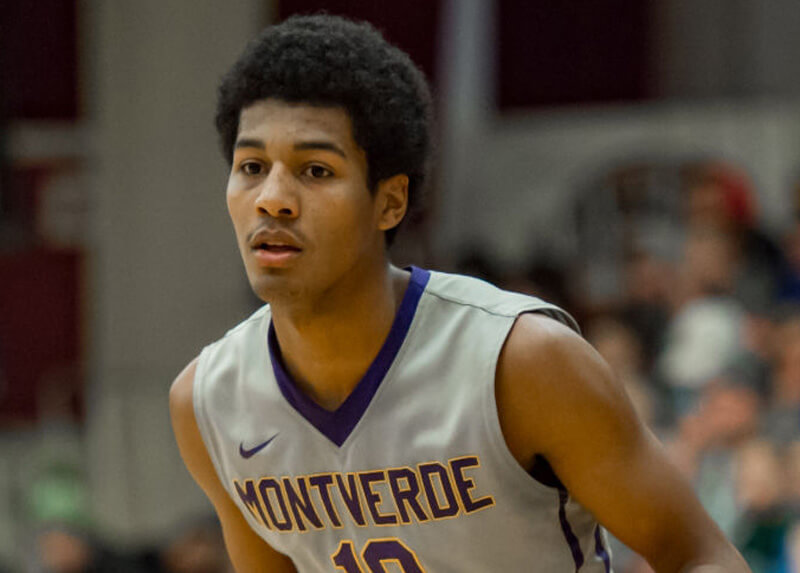 Class of 2019 Montverde (Fla.) guard Harlond Beverly has been mentioned on the IU recruiting radar dating back to last summer.
Beverly's name has come clearly into focus this week with news that he was officially extended a scholarship offer by the IU staff. The Michigan native is in the midst of his final prep season at Montverde, a preparatory powerhouse that competes on the national level each season.
Inside the Hall spent some time over the last 24 hours combing through recent video of Beverly to give readers a better glimpse into the 6-foot-4 guard and what he might be able to bring at the next level.
Potential as a disruptive defender
Beverly shows good awareness defensively and his length and ability to get into passing lanes are apparent on film.
Even when he gets beat, which you'll see on a play about 20 seconds into the video below, he has the awareness to recover and make a play on the ball.
Solid shooting stroke from the perimeter
Beverly doesn't have the quickest release, but he does have solid mechanics and an excellent follow through on his shot. You'll rarely see him take a shot from the perimeter where he doesn't complete his follow through and he usually holds the follow through well after the ball is released.
He also shows the ability to get his shot off even when he is met with an aggressive close out by a defender:
Court awareness and a willingness to share the ball
The combo guard is playing with several Division I bound teammates at Montverde and is a willing passer and playmaker for his teammates.
On film, he showed an ability to get the ball into the post several times and also find open shooters on the perimeter for 3-pointers:
Transition finisher and aggressive on baseline cuts
Beverly usually makes the simple play in transition, but if he gets an opportunity to finish with a dunk, he takes it.
Even in halfcourt situations, he likes to finish with dunks on baseline drives and can turn what looks like an ordinary play into a rim rocking finish:
Filed to: Harlond Beverly