POTB 257: The reader mailbag returns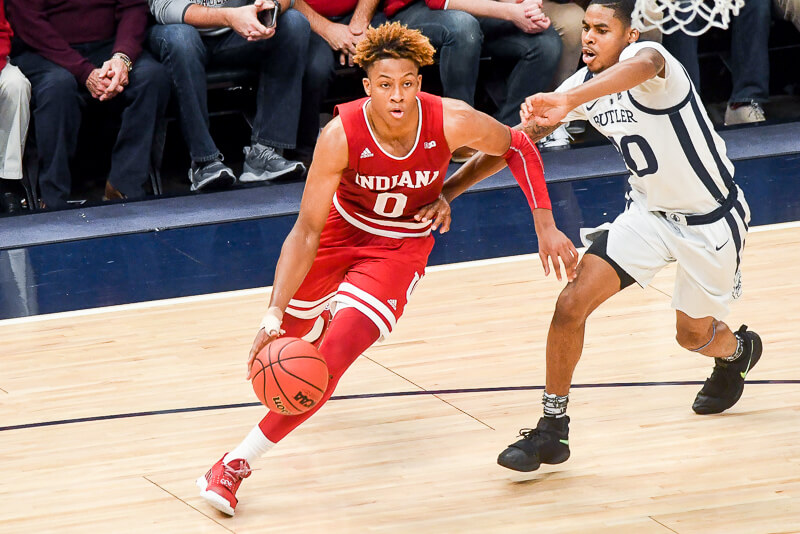 Podcast on the Brink is back for a new episode with hosts Jerod Morris of The Assembly Call and Alex Bozich of Inside the Hall. The show is available weekly.
In this edition of the show, Morris and Bozich open up the reader mailbag to answer your questions. Among the topics discussed:
· Are pick-and-rolls with Romeo Langford and Evan Fitzner a good idea?
· Why haven't we seen more two-man action with Romeo and Juwan Morgan?
· What does Juwan Morgan need to do to turn into a 2nd round pick in the NBA draft?
· If Keion Brooks Jr. commits, do Jerod and Alex see IU pursuing another player in the 2019 class?
· If you could pick one, which area would you like to see Indiana improve upon?
· Why does Romeo Langford wear tape on his wrist?
· What record will win the conference this season? What Big Ten record do Alex and Jerod predict for Indiana?
· What will Indiana's non-conference schedules look like in the future?
· The playing time for Damezi Anderson, Jake Forrester and Clifton Moore
· Will Race Thompson figure into the rotation this season?
And much, much more. As always, feel free to drop the show a note at [email protected].
Listen in the audio player below, download the episode or subscribe via iTunes.
Other ways to subscribe:
· Spotify
· iHeart Radio
· Stitcher
· TuneIn
· Overcast
· Google Play
Sponsors for this episode:
• Homefield — Visit homefieldapparel.com to find the most comfortable and most unique officially licensed IU apparel. Use promo code BRINK at checkout for 15% off your first order.
• SeatGeek — Visit seatgeek.com or download the SeatGeek App to find the best prices on tickets to a variety of live events. Use promo code BRINK for $10 back after your first order.
• IU Ticket Office — Visit iuhoosiers.com or call/text (812) 855-4006 to learn about the latest special packages for tickets to IU basketball games.
Filed to: Podcast on the Brink