What to watch for: Hoosier Hysteria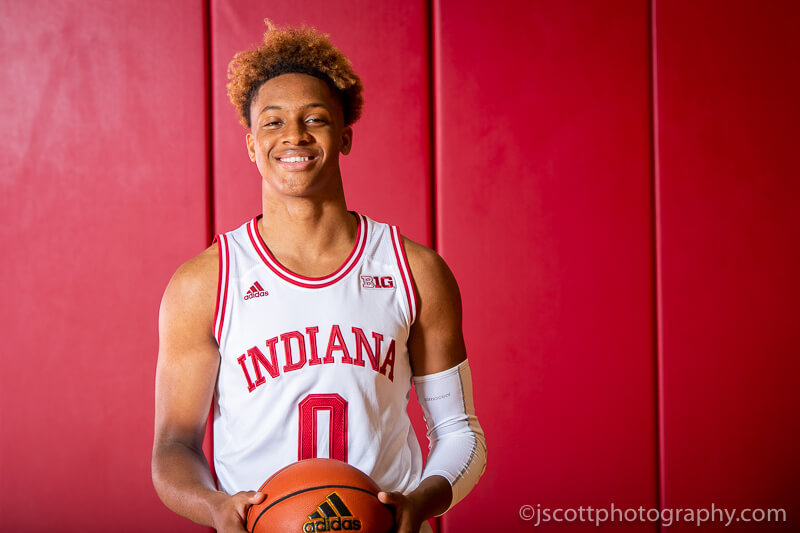 Indiana will officially begin practice for the 2018-2019 season on Monday, October 1, and the start of the regular season is still a little more than a month away.
But the annual tipoff for the season, Hoosier Hysteria, will take place on Saturday afternoon at Simon Skjodt Assembly Hall.
Here are three things to watch for at this year's Hysteria:
· Who will stand out in the scrimmage? Hoosier Hysteria is an event put on for fans and recruits, but from a basketball perspective, the scrimmage is easily the most interesting part of the festivities.
This may be the most anticipated Hysteria since 2012 when Indiana entered the season ranked No. 1 nationally. Indiana won't enter the 2018-2019 campaign with that kind of national profile, but there's plenty of reason for optimism in Bloomington.
Indiana's two best players on paper entering the season are senior Juwan Morgan and five-star recruit Romeo Langford. But beyond those two, there are plenty of questions on how the remainder of the rotation will be filled out.
Saturday will be the first opportunity for fans to get a glimpse of the offseason progress that has been made inside the walls of Cook Hall and Assembly Hall.
Will Justin Smith look like a player who is ready to breakout as a sophomore? Will changes to Devonte Green's decision making and shot selection be evident? Beyond Morgan, which frontcourt players will stand out? And how will the freshmen not named Romeo Langford look in their first scrimmage in front of fans on Branch McCracken Court?
· How will the early start time impact the crowd? One of the complaints prior to last year's Hysteria from fans was that the event often dragged on for far too long. That criticism was valid.
Last year's event was tightened up in terms of length and this year, the start has been moved up three hours to 4 p.m.
That should make it much easier for fans outside of the area to travel to the event and still get home at a decent time.
In addition, doors will open at 2 p.m. and the IU-Rutgers football game taking place in Piscataway will be shown inside the arena. The budget for this year's event has also been increased and "elaborate floor projections" will be a part of the festivities.
The presence of Langford on Indiana's roster and general excitement around the program was already going to make this year's Hysteria well attended. But the earlier start time and a very nice weather forecast should draw even more fans to Simon Skjodt Assembly Hall.
· 5-star forwards in attendance: Hysteria has always been a recruiting event first and foremost and this year will be no different.
Two key in-state class of 2019 recruiting targets, Trayce Jackson-Davis and Keion Brooks Jr., will make their official visits to Bloomington for Hysteria weekend.
In addition, several of the state's top upperclassmen are also expected to be in attendance including Bloomington South's Anthony Leal and Khristian Lander of Evansville Reitz.
But Jackson-Davis and Brooks Jr. are the clear headliners attending this year's Hysteria. Both prospects have been a priority for Archie Miller and IU's coaching staff for the last 18 months. And both are key targets for Indiana's 2019 recruiting class, which already includes Cathedral's Armaan Franklin.
Recruiting is crucial for building a consistent winner and IU fans follow it as closely as any Big Ten fanbase. Expect plenty of chants for both Jackson-Davis and Brooks Jr., who will likely determine whether Indiana ends up with another top 10 recruiting class nationally.
Filed to: Hoosier Hysteria