POTB 244: Jeremy Gray on the excitement around IU basketball, Hoosier Hysteria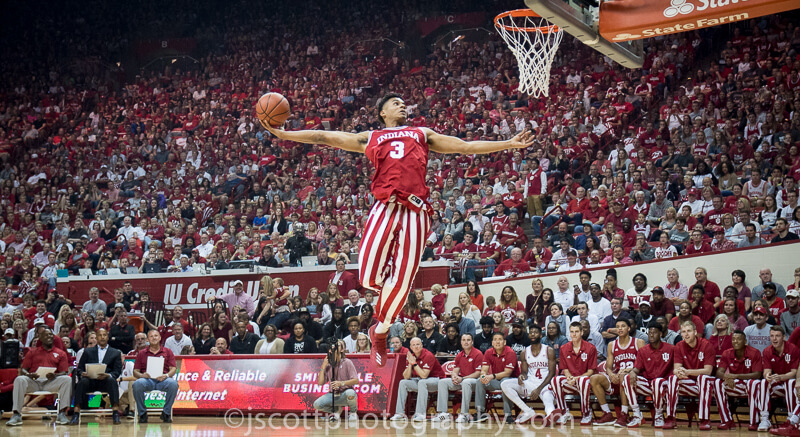 Podcast on the Brink is back for a new episode with hosts Jerod Morris of The Assembly Call and Alex Bozich of Inside the Hall. The show is available weekly.
In this edition of the show, Morris is joined by Jeremy Gray, the Senior Associate Athletic Director at Indiana University, to discuss the excitement surrounding the upcoming IU basketball season, Hoosier Hysteria, and the positive vibes around IU sports at large right now. Among the topics discussed:
· The recent 6-win weekend for various IU sports and the success, and a few sports in particular that stand out for being national contenders.
· Why there is so much enthusiasm surrounding this year's Hoosier Hysteria
· A "small thing" that suggests this group of Hoosiers will connect with the IU community
· The feedback he's gotten on the new 4:00 start time for the event (and the "manna from Heaven" that helped avoid a potentially annoying scheduling conflict)
· Some general thoughts (but few specifics) on what to expect at this year's event — punctuated by a comment about the budget that suggests it will be quite a special night
· How the team that plans Hoosier Hysteria takes into account the different audiences they are serving with the event
· Why Jeremy is so excited about Justin Smith's sophomore season
· Some other players that Jeremy feels are flying under the radar but will have big impacts this year and beyond
· How fans who aren't Bloomington can still watch Hoosier Hysteria
And much, much more. As always, feel free to drop the show a note at [email protected].
Listen in the audio player below, download the episode or subscribe via iTunes.
Other ways to subscribe:
· Spotify
· iHeart Radio
· Stitcher
· TuneIn
· Overcast
· Google Play
Filed to: Hoosier Hysteria