POTB 243: Brian Neubert on Purdue's 2018-19 season outlook and the Big Ten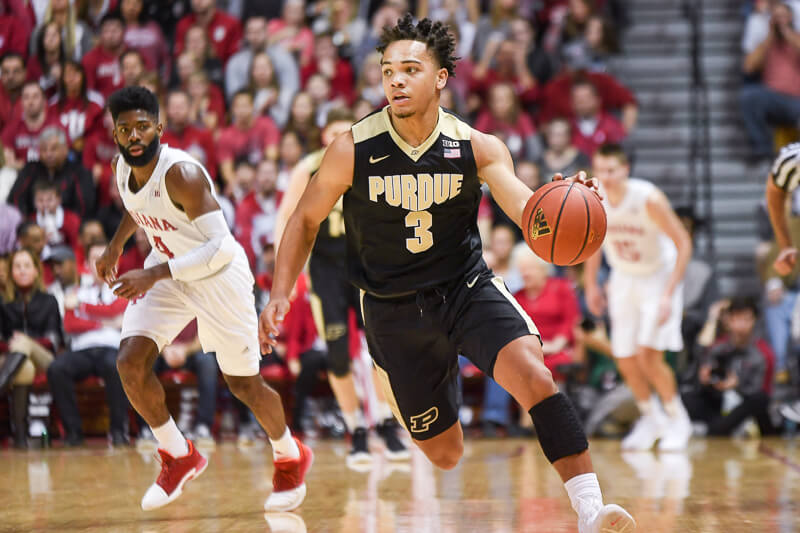 Podcast on the Brink is back for a new episode with hosts Jerod Morris of The Assembly Call and Alex Bozich of Inside the Hall. The show is available weekly.
In this edition of the show, Morris and Bozich are joined by Brian Neubert of GoldandBlack.com to preview the upcoming hoops season in West Lafayette and also discuss the Big Ten at-large. Among the topics discussed:
· The four seniors Purdue graduated and who of the group the Boilermakers might miss the most
· Will Carsen Edwards be able to shoulder the load and meet expectations?
· Besides Edwards, who else can help fill the leadership void?
· From a statistical standpoint, who does Purdue need to help make up for the loss of four starters?
· Are there any freshmen that Brian feels will be in Purdue's rotation?
· What is the overall satisfaction level among Purdue fans with Matt Painter?
· Was Brian surprised by Armaan Franklin's commitment to IU? How do Purdue fans feel about the current state of recruiting in the state?
· How are Purdue's recruiting efforts in 2019 and 2020 looking thus far?
· Brian's thoughts on the Big Ten race this coming season
And much, much more. As always, feel free to drop the show a note at [email protected].
Listen in the audio player below, download the episode or subscribe via iTunes.
Other ways to subscribe:
· Spotify
· iHeart Radio
· Stitcher
· TuneIn
· Overcast
· Google Play
Filed to: Purdue Boilermakers