Indiana ranked preseason No. 25 by Lindy's Sports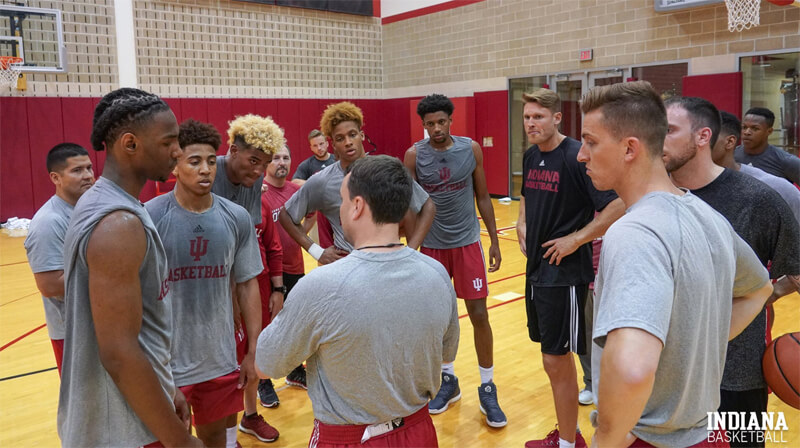 The first of several annual college basketball preview magazines that will hit newsstands this fall – Lindy's Sports college basketball preview – is now available.
Here are some notes on Indiana and the Big Ten at-large from the annual publication. (You can purchase the regional cover featuring Juwan Morgan here.)
· Indiana is ranked No. 25 nationally by Lindy's and joins several other Big Ten programs in the publication's preseason top 40 including Michigan State (No. 10), Purdue (No. 17), Michigan (No. 21) and Nebraska (No. 34).
· Seven Big Ten teams are projected to make the 2019 NCAA tournament including Michigan State, Indiana, Michigan, Nebraska, Ohio State, Purdue and Wisconsin.
· The Big Ten is rated the nation's fourth best conference behind the SEC, ACC and Big 12.
· Lindy's ranked the top 150 players in college basketball and included the following Big Ten players: Carsen Edwards (No. 2), Cassius Winston (No. 9), Ethan Happ (No. 15), Romeo Langford (No. 25), Nick Ward (No. 33), Anthony Cowan (No. 34), Tyler Cook (No. 41), Jalen Smith (No. 51), Jordan Murphy (No. 54), Lamar Stevens (No. 56), Joshua Langford (No. 59), Ayo Dosunmu (No. 71), Charles Matthews (No. 104), Juwan Morgan (No. 106), Ryan Taylor (No. 112), Brad Davison (No. 119), Isaac Copeland (No. 123), James Palmer Jr. (No. 129), Bruno Fernando (No. 144) and Kaleb Wesson (No. 147).
· Lindy's predicts the order of finish in the Big Ten as follows: Michigan State, Purdue, Michigan, Indiana, Nebraska, Ohio State, Wisconsin, Maryland, Minnesota, Penn State, Iowa, Northwestern, Illinois and Rutgers.
· The Lindy's preseason All-Big Ten teams: First team: Edwards, Winston, Romeo Langford, Ward and Happ; Second team: Cowan, Jalen Smith, Cook, Stevens and Murphy; Third team: Matthews, Joshua Langford, Dosunmu, Taylor and Morgan.
· Romeo Langford is listed as the league's newcomer of the year, best shooter, most entertaining player and also the top NBA prospect.
· Indiana non-conference opponents ranked in the Lindy's preseason top 40 include: Duke (No. 4) and Butler (No. 40).
Here's the Lindy's Sports regional cover for its 2018-19 college basketball preview featuring @juwanmorgan @Cboogie_3 @Tempppp12 and @kamar3baldwin. pic.twitter.com/Zgha1ZE6hN

— Alex Bozich (@insidethehall) August 29, 2018
Filed to: 2018-2019 Big Ten preview, 2018-2019 season preview, Lindy's Sports