Freshman Focus: Damezi Anderson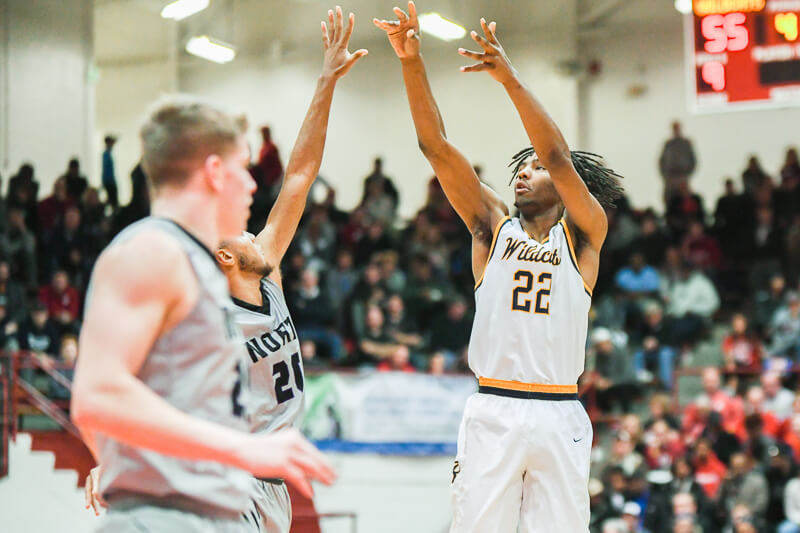 "Freshman Focus" is an Inside the Hall series on each of Indiana's incoming freshmen. Over the next couple of days, we will take an in-depth look at each newcomer. Today: Damezi Anderson.
When Archie Miller was officially introduced at Indiana in March of 2017, he outlined his vision to keep the best talent inside the state's borders.
Miller referred to his plan as an "inside-out" approach, meaning that he would focus first on in-state talent and the Big Ten footprint to build his roster in Bloomington.
The words from Miller drew excitement from Indiana fans who had grown tired of the best players leaving the state in the latter years of the Tom Crean era.
And it didn't take long for Miller to prove that his vision could turn into tangible results.
In July of 2017, South Bend Riley star Damezi Anderson, a four-star prospect with scholarship offers from Michigan, Purdue and others, committed to the Hoosiers.
The commitment was notable for a couple of reasons.
Anderson became the first player from South Bend to commit to taking a scholarship in Bloomington since Tom Abernethy, who joined the program in 1972. And it was also the first example of Miller going head-to-head with two other Big Ten programs and winning the battle for a coveted recruit.
The pattern of winning battles against other Big Ten and midwest programs continued throughout the 2018 recruiting cycle as Miller and the IU staff also nabbed Jerome Hunter out of the Columbus (Ohio) area, Robert Phinisee from McCutcheon and Romeo Langford from New Albany. Hunter had several Big Ten offers, Phinisee was a Purdue target and Langford had offers from every notable program in the region.
As impressive as the 2018 haul was for the Hoosiers, Anderson was the first in-state prospect to commit to Miller. As a senior at South Bend Riley, Anderson validated his status as one of the best prep players ever in the city.
He broke the school, city and county scoring records and led Riley to a 26-1 record under Eric Brand, who played at Bethel College in South Bend before playing professionally in Austria and Australia. Brand also spent time as a graduate assistant coach at Baylor and served as an assistant at Texas State. He spent just one season as the head coach at Riley before accepting the job at Southport in the spring.
But his one season at Riley was made special in large part due to Anderson.
"I saw an athletic wing who could really shoot the ball and had deep range," Brand told Inside the Hall. "I thought, 'how can I use him? How can I get the ball in his hands in different ways than just giving him the ball and getting out of the way?' I saw a kid who had really just touched the surface of what he could be and the potential that he has.
"I think the biggest thing was one of the first things I asked him, which was 'what do you want me to know about you?' And he told me that he cared about people. And that he cared about his teammates. And he cares about the community. He really wanted to bring a state championship to South Bend. We fell a little short. But he wanted to compete, he wanted to get coached and he wanted to get better. He was very coachable, overall."
Despite the opportunity to go the prep school route for his final season, Anderson opted to return to Riley. The community was a major factor in that decision, according to Brand.
"One of the reasons he came back rather than going to La Lumiere was the opportunity to do things for the city," Brand explained. "And to represent the city in the manner that he did. I think it was important for him and the city to have one of their own have so much success. Everybody up there is still very excited to see where his career is going to go at Indiana University."
Those in South Bend waiting to see how Anderson's career in Bloomington will go will get their first glimpse next month when he takes the floor in Simon Skjodt Assembly Hall for Hoosier Hysteria.
Most known for his shooting prowess, Brand said Anderson, like most freshmen, will need to become stronger and improve his explosiveness.
The shooting ability, which Brand called a "special gift" Anderson has, is something the Hoosiers lacked in Miller's first season. Indiana shot just 32.2 percent on 3s last season, which ranked 302nd nationally.
Beyond the on court contributions he expects his former star to make, Brand believes that Anderson will be a player that IU fans can also embrace off the court.
"I just think of him as a quiet, humble kid who really likes people," he said. "We did a lot of things with the youth (in the community). We did some things with the homeless. We went to the children's hospital. We did a lot of community service. He was involved and was a big part of it. He's a great kid. He wants to work hard and he wants to be successful."
Filed to: Damezi Anderson, Freshman Focus