Report: Yogi Ferrell agrees to 2-year deal with Sacramento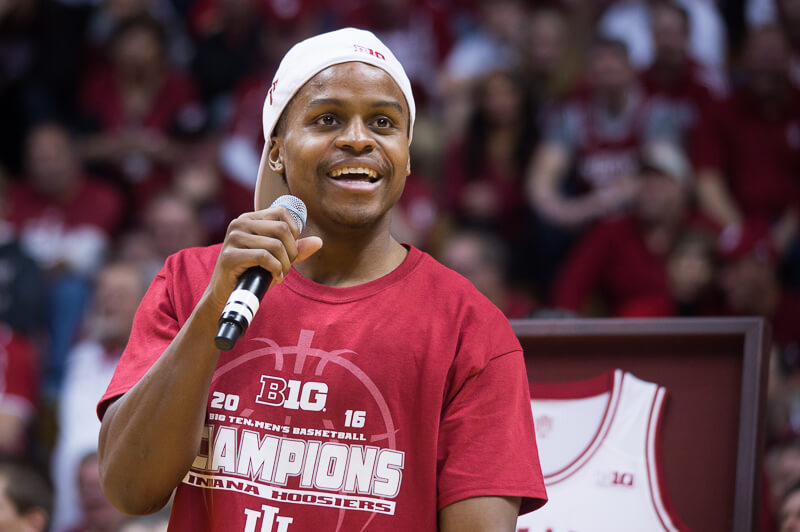 Yogi Ferrell's trip into NBA free agency appears to be over.
After agreeing to return to Dallas on a 2-year deal on Thursday, Ferrell changed course early Friday morning and opted to re-enter free agency.
The former IU point guard appears to have earned about $1 million for the detour.
Shams Charania reported late Friday that Ferrell has agreed to a 2-year deal with Sacramento that will pay him $6.2 million over two years.
In Sacramento, Ferrell joins a backcourt that also includes De'Aaron Fox, Frank Mason, Buddy Hield and Iman Shumpert.
"I heard the vision and optimism from (General Manager) Vlade (Divac) and (Assistant GM) Brandon (Williams), and got a view of the culture and direction from veterans I look up to, and that was impactful," Ferrell told Charania. "I see the explosive potential from a starving young group that wants to open the floor up with more shooting and play with speed and smarts.
"I'm excited about the opportunity to grow with this team and I can't wait to bring my heart to Sacramento."
The deal Ferrell originally agreed to in Dallas was reportedly worth $5.3 million over two years with a trigger date next July that would have guaranteed the second year.
Ferrell earned $1.3 million last season for the Mavericks.
Over 128 games in his 2-year NBA career, Ferrell is averaging 10.2 points, 2.9 assists, 2.8 rebounds and is shooting 41.9 percent from the field and 37.8 percent on 3-pointers.
– Dallas offered Ferrell $2.9m, then pulled it for a 2-year offer with just $2.5m guaranteed. I can't blame him.

– Yogi has made less than $2m in his career. he's a 25-year-old backup. good on him getting the bag.

– Devin Harris is an obvious replacement. https://t.co/6f8d8vjPit

— Tim Cato (@tim_cato) July 20, 2018
Filed to: Yogi Ferrell