Stat roundup: July evaluation period updates from Peach Jam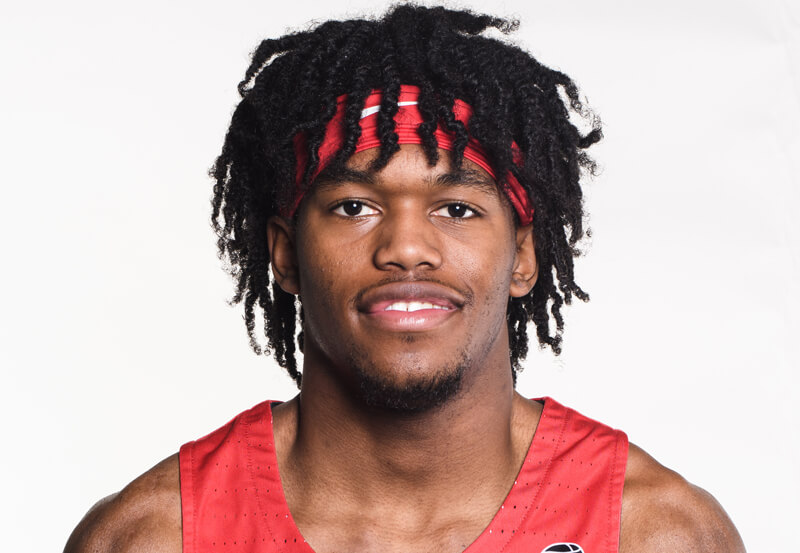 One of July's premier recruiting events, the Nike Elite Youth Basketball League (EYBL) finals at the Peach Jam, got underway on Wednesday evening.
The adidas Gauntlet Finale begins today in New York. Thursday action at the Peach Jam is already underway and you can follow the action live right here.
Here's a statistical look at how several of IU's recruiting targets performed in the first set of games:
· Trayce Jackson-Davis, Spiece Indy Heat: In a high profile matchup against the Oakland Soldiers, Jackson-Davis finished with 13 points in a 71-67 loss.
The Center Grove big man was 5-of-14 from the field and also had nine rebounds, two blocked shots in 32 minutes. Jackson-Davis, who is scheduled to visit Indiana in October for Hoosier Hysteria, was 3-of-7 from the free throw line.
Eric Bossi of Rivals.com made note of the play of Jackson-Davis (and Keion Brooks Jr.) in his blog and also made mention of the presence of Archie Miller for their game on Wednesday:
On the other side, neither of the Indy Heat's five-star players had vintage games. Jackson-Davis made some tough finishes down the stretch to help keep his team in the game while Brooks looked to be getting more athletic to go along with his overall polish and skill. The guy who really caught my eye, though, was shooting guard Jalen Windham. He's got good size at around 6-foot-4 (maybe even a little bigger) and he can really shoot the ball. He looks like he should be a Midwestern mid major priority and it's no surprise that programs like Western Michigan, Ball State, Ohio, Miami (Ohio), IUPUI, Toledo and others have offered.

Now about the coaching crowd. There were a lot of them. From my vantage point — and I'm sure i missed a few — I saw head coaches from North Carolina, Kentucky, Colorado State, Grand Canyon, Purdue, UCSB, USC, Santa Clara, UCF, UAB, Oregon State, Memphis, Western Michigan, Long Beach State, San Diego State and Indiana. Among the assistants I saw were Creighton, UNLV, Colorado, Wake Forest, Washington State, Nevada, Boise State, West Virginia, Fresno State and Michigan State.
· Keion Brooks Jr., Spiece Indy Heat: The Fort Wayne North Side wing was just 1-of-5 from the field in Indy Heat's loss to the Oakland Soldiers, but hit 10-of-12 free throws to finish with 12 points.
Brooks also had nine rebounds and two assists in 28 minutes of action. The five-star prospect is considering 10 schools: Georgetown, Indiana, Iowa, Kentucky, Michigan, Michigan State, North Carolina, Texas, Purdue and UCLA.
· Isaiah Stewart, City Rocks: The five-star Stewart, who took a visit to Bloomington last month and has the Hoosiers on his list of finalists, had a double-double on Wednesday night.
Stewart finished with 11 points and 11 rebounds in a 64-59 win over Expressions Elite. Stewart was 5-of-13 from the field and also had three blocked shots.
· Anthony Harris, Team Takeover: After finishing the EYBL regular season a perfect 16-0, Team Takeover continued its winning ways on Wednesday night in North Augusta.
Team Takeover beat E1T1 – 65-55 – and Harris finished with eight points, three rebounds and an assist in 13 minutes.
· Armaan Franklin and Brandon Newman, Meanstreets: Meanstreets dropped its Peach Jam opener 83-67 to NY Lightning, but no individual stats were available at the time of publication.
Both players added scholarship offers from Indiana in June.
· Ethan Morton, NY Renaissance: One of the few 2020 prospects with an IU scholarship offer, Morton had two points in a 78-70 loss to Woodz Elite.
Morton, who plays high school in Western Pennsylvania, had five rebounds and two assists in the loss.
· Jahmius Ramsey, Drive Nation: Another class of 2019 guard with a scholarship offer from Indiana, Ramsey finished with 23 points in an 86-78 loss to Seattle Rotary.
Ramsey was 7-of-11 from the field, 6-of-8 from the free throw line and also had four assists, three rebounds and a steal in 31 minutes of action.
Filed to: Anthony Harris, Ethan Morton, Isaiah Stewart, Jahmius Ramsey, Keion Brooks Jr., Trayce Jackson-Davis