Report: Indiana to play at Arkansas next season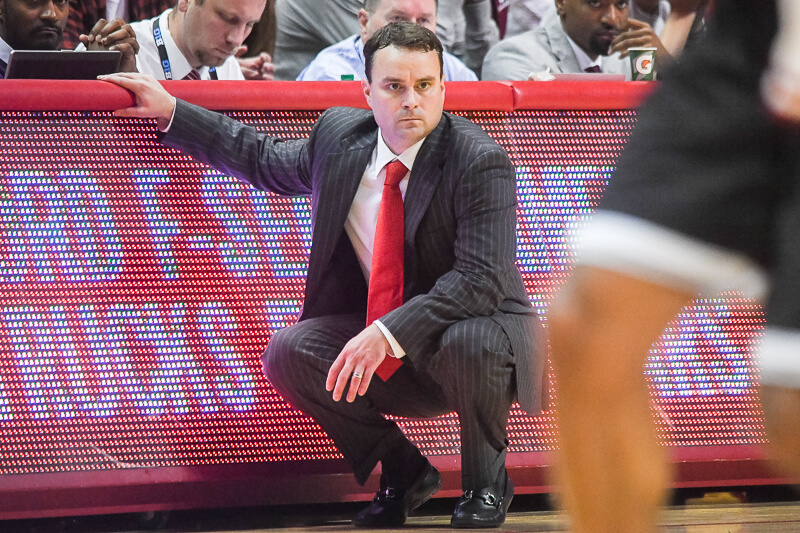 Indiana's non-conference schedule will include a roadtrip to an SEC school, according to a report published Tuesday afternoon.
Jeff Goodman reported that the Hoosiers will travel to Fayetteville to play Arkansas at Bud Walton Arena on Sunday, November 18. In addition, Arkansas will play the Hoosiers in Bloomington during the 2019-2020 season.
This season's game will be a part of a four-game exempt event called the Hardwood Showcase that will also feature UT Arlington, UC Davis, Texas A&M CC and Montana State.
Indiana will play UT Arlington, UC Davis and Montana State at home as a part of the four-game event.
Last season, Indiana played in a similar four-game event called the Hoosier Tip-off Classic that included home games against Howard, South Florida, Arkansas State and Eastern Michigan.
The Razorbacks finished the 2017-18 season 23-12 and lost to Butler in the first round of the NCAA tournament. Arkansas is ranked No. 117 in Bart Torvik's preseason ratings for next season.
Other confirmed non-conference games for next season include:
· Gavitt Tipoff Games: Marquette at Assembly Hall on Nov. 14
· Big Ten-ACC Challenge: Duke at Cameron Indoor Stadium on Nov. 27
· vs. Louisville at Assembly Hall on Dec. 8
· Crossroads Classic: vs. Butler at Bankers Life Fieldhouse on Dec. 15
Filed to: Arkansas Razorbacks