Trayce Jackson-Davis talks USA Basketball, updates recruitment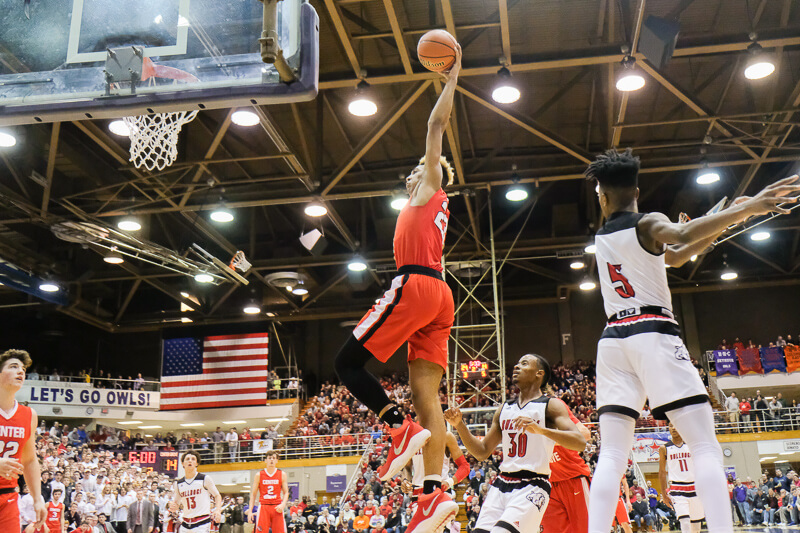 IU's class of 2018 freshman are reporting to campus on June 12 and Archie Miller and his staff are now fully focused on the classes of 2019 and beyond.
One of their main priorities is five-star Center Grove big man Trayce Jackson-Davis.
Jackson-Davis averaged 19.3 points, 7.7 rebounds, 1.5 assists and 1.9 blocks per game for the 2018 Nike Elite Youth Basketball League (EYBL) regular season, helping lead Spiece Indy Heat to a 9-7 record and a berth in Peach Jam.
On the EYBL circuit, Jackson-Davis has starred alongside fellow five-star Keion Brooks Jr., who is also a high priority for Indiana's class of 2019.
"(Brooks is) a great teammate, really unselfish and plays his role perfectly," Jackson-Davis said in a phone interview with Inside the Hall on Friday. "He scores when he needs to, but he's just a really great teammate. He always wants what's best for the team and loves winning. That's what we really have in common. We love to win."
Jackson-Davis will remain at Center Grove for his senior season of high school ball and said a previous quote about teaming up with Romeo Langford was taken out of context.
"First off, there's no way that I would reclassify because they think I would reclassify," Jackson-Davis said. "The other thing – playing with him would be great because he's a great player, but it's probably not going to happen because he's probably going to go one-and-done."
Still, Jackson-Davis, who has visited IU several times and has had an in-home visit with Archie Miller, said that Langford's commitment changes the way recruits view the program and that the fans believe he may be the next five-star to commit to Archie Miller.
"(Langford) has an impact just because the IU fans are buzzing again and they have something to cheer for," Jackson-Davis said. "Not that they didn't (before), but they have something big to cheer for. So they want me to follow in his footsteps and I think that's what they're trying to get to so that they could keep the IU teams (consistently) good and never go down again."
Jackson-Davis plans on trimming his list to between five to seven schools in August after the AAU season wraps up. For now, he's focused on the U18 team for USA Basketball in Colorado Springs, Colorado.
"The altitude took a little getting used to, but when you're surrounded by such great players it really ups your game and how you want to focus on the ultimate goal, which is winning a gold medal," Jackson-Davis said.
As one of only a handful of big men named to the initial pool of players, Jackson-Davis has had to play a different role than he's been accustomed to.
"They already have a lot of guards already and people that can take it off the dribble, so I'm more of a screen and roll player out here," Jackson-Davis said. That's really what I've been focused on. Just setting good screens and rolling to the basket."
On Tuesday, Jackson-Davis was named to the final roster for the U18 Team USA squad.
Brooks, Jackson-Davis' AAU teammate, also survived the first round of cuts but did not make the final 12. Jackson-Davis will travel to St. Catharines, Canada to compete in the 2018 FIBA Americas U18 Championship, which is scheduled to take place June 10-16.
As a result, he will not participate in any Indiana Junior All-Stars events.
Blessed to be able to represent my country on the U18 Team….Going for gold ???

— Trayce Jackson-Davis (@TrayceJackson) June 5, 2018
Filed to: Trayce Jackson-Davis