Five-star forward Trendon Watford says Miller has IU headed in "right directon"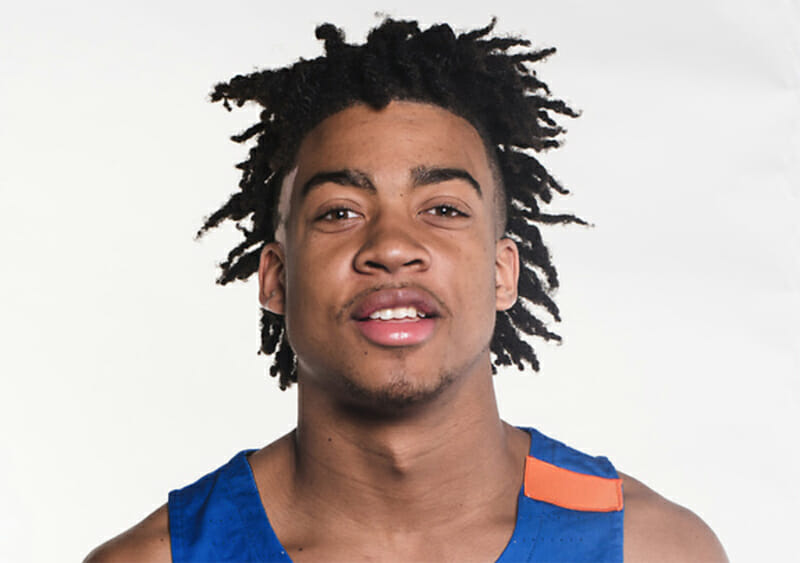 Five-star Mountain Brook (Ala.) forward Trendon Watford has been on the radar of the Indiana coaching staff since Archie Miller took over just over a year ago.
As the five-star class of 2019 prospect gets closer to pinning down his college choice, the Hoosiers are still firmly in the mix.
Watford averaged 17.2 points, 8 rebounds, 2.2 assists, 1.1 blocks per game playing for the Georgia Stars this spring on the Nike Elite Youth Basketball League (EYBL) circuit. He was named to the All-EYBL Second-Team for Session Two in Indianapolis, where he averaged 23.3 points per game and recorded a pair of double-doubles.
The younger brother of former IU forward Christian Watford, Trendon believes that Romeo Langford's commitment will accelerate Indiana's return to prominence.
"(Langford is) a top player… He's probably going to come in and change the program," Watford told Inside the Hall in a phone interview on Friday. "That's obviously an eye-opener to everyone… This is only coach Archie (Miller's) second year and he's already got a top-5 recruit to commit. So he's obviously stepping in the right direction."
Watford had an in-home visit with Archie Miller back in April, where the 6-foot-7 Watford says the coach told him he could play a similar role to that of the Hoosiers' returning star big man.
"(Miller) showed me film of how their system is," Watford said. "He showed me film of Juwan (Morgan) and said I could be in that position if I decide to come."
Besides Indiana, Watford says that Kansas, Memphis, Alabama, LSU, TCU and Florida State are all firmly in the mix. Watford is looking to take a few more visits, including one to Indiana, before making his commitment.
As for Watford's game, the aspect he's currently working on improving most is his versatility.
"I'm still trying to increase my three-point shooting and just keep being versatile," Watford said. "I can be a mismatch at the three, I can be a mismatch at the four, I can play any position. That's probably the biggest thing in my game right now."
Watford spent several days last week at the U18 Team USA basketball tryouts in Colorado Springs, Colorado.
Although he didn't make the first round of cuts, Watford tweeted that it hopefully won't be his last time playing for Team USA.
"I'll be back." ??

— Trendon Watford (@Trendon_2) June 4, 2018
Filed to: Trendon Watford