POTB 229: Juwan Morgan returns and a night at Huber's Winery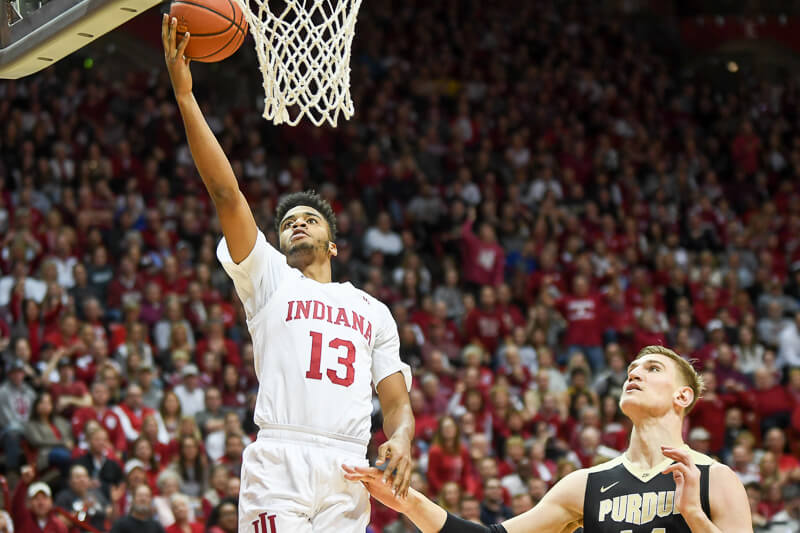 Podcast on the Brink is back for a new episode with hosts Jerod Morris of The Assembly Call and Alex Bozich of Inside the Hall. The show is available weekly.
After a week hiatus, Morris and Bozich return to discuss Juwan Morgan's decision to return for his senior season and Wednesday's "On The Road" with the Hoosiers tour stop at Huber's Winery in Southern Indiana. Among the topics discussed:
· Thoughts on Juwan Morgan's decision to return to Bloomington
· Will Juwan be able to showcase the things he needs to work on from an NBA perspective next season?
· Next season's Big Ten top 25 list, will Indiana have two top five players?
· Archie's comments on Devonte Green, Zach McRoberts and De'Ron Davis at Huber's Winery
· The 2018-19 schedule
· What's the pecking order in the Big Ten next season?
And much, much more. As always, feel free to drop the show a note at [email protected].
Listen in the audio player below, download the episode or subscribe via iTunes.
Other ways to subscribe: iHeart Radio, Stitcher, TuneIn, Overcast and Google Play.
Filed to: Archie Miller, Juwan Morgan