Class of 2019 point guard DJ Carton breaks down recruitment, talks finalists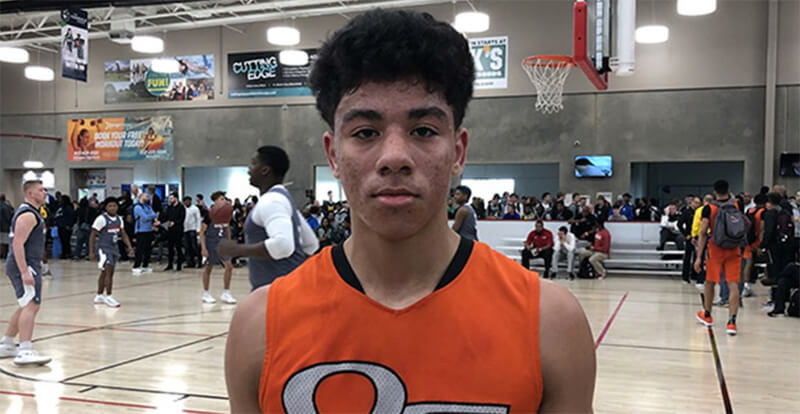 The recruitment of DJ Carton has exploded over the last year.
One year ago, the only Division I offer for the 6-foot-2 class of 2019 point guard out of Bettendorf, Iowa was from North Dakota. Now, he's ranked as a five-star prospect by 247Sports and has his pick between six high major schools, with Indiana among them.
"Coach (Archie) Miller and his staff have done a great job of turning that place around and making them a winning program again," Carton told Inside the Hall in a phone interview on Thursday. "I guess I know they are on the main track and they're going to keep pushing and growing that program. (Romeo Langford) was definitely a huge addition and one of the best players in the country, if not the best. He's definitely going to have a really good year next year and it will be fun to watch them and how he goes through it."
Carton speaks with Miller and associate head coach Tom Ostrom regularly, with the conversations often moving away from basketball.
"We talk about family and stuff like that," Carton said. "It's just really getting to know them and become closer with them, not just basketball."
The biggest factor in his rise up the rankings, Carton said, is his improved athleticism.
"People didn't really notice how athletic I was just because I didn't really have that confidence and go to the rim," Carton said. "This year I have a different mentality. I feel like my confidence is really up there. I'm confident every time I go on the court, I've got a little bit of swagger in me… I feel like I've improved very much so, since even the high school season."
Not only have elite schools taken notice of Carton's game – USA Basketball has, too. Carton was invited to try out for the U18 National Team next week in Colorado Springs. Carton has been working out six days a week in preparation and believes he has what it takes to make the cut.
"It's definitely a blessing just to be in this position," Carton said. "To be repping my country and have this opportunity to compete with all of these talented guys. It's definitely a once in a lifetime opportunity and I'm going to make the most of it, go up there and just play my game and see what the outcome is."
Recently, Carton cut down his list of potential schools to six: Indiana, Iowa, Marquette, Michigan, Ohio State and Xavier.
Carton is looking to take at least one additional visit to each school before making his decision, which he says is likely to come between mid-August and early September.
"I'm going to just go through this process and see how it goes," Carton said. "At the end of the day, I feel like it's just going to be my gut feeling and where I feel most comfortable. When that day comes, that's when I'll commit."
As for whether he sees himself as a one-and-done or a four-year player, Carton said his main goal is to win a national championship.
"That's what I'm going there for," Carton said. "The individual type of accolades and stuff like that will just take its place on its own… If I feel like I'm NBA ready by (the end of my) freshman or sophomore year, I'm going to go follow my dreams."
Filed to: DJ Carton