Anderson, IU recruiting targets set for regional play in state tournament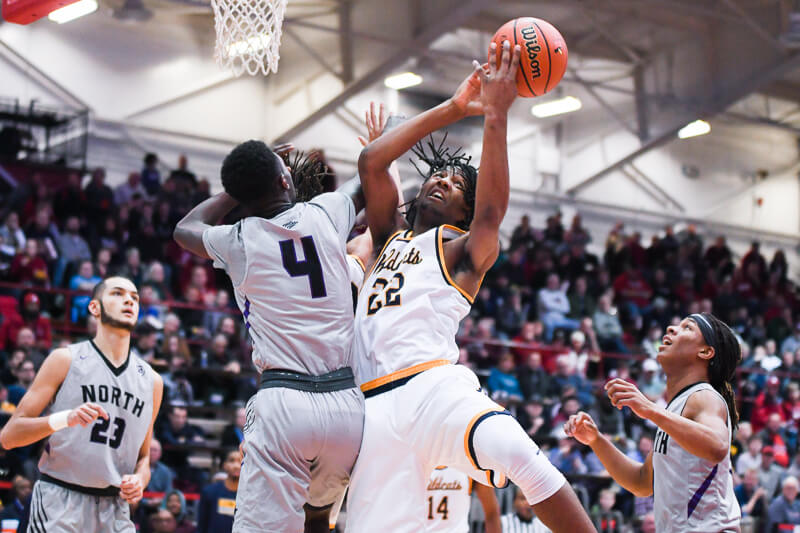 The 108th annual IHSAA boys basketball continues this weekend with regional play as Damezi Anderson and several IU recruiting targets will look to win two games in a day to advance to semi-state.
Here's at the schedule this weekend for Anderson and all of the IU targets who will be in action:
· Class 4A at Michigan City: IU signee Damezi Anderson and class of 2019 Valparaiso guard Brandon Newman will both be in action in Michigan City. In the first game, Newman and Valpo will take on Elkhart Memorial at 10 a.m. CST with Anderson and unbeaten South Bend Riley taking on Lake Central at 12 p.m. CST.
Sagarin predictions: Valparaiso by 10 over Elkhart Memorial; South Bend Riley by 22.5 over Lake Central
· Class 4A at Seymour: Class of 2018 five-star recruiting target Romeo Langford and class of 2019 target Trayce Jackson-Davis will both play in front of more than 8,000 fans at Lloyd E. Scott Gymnasium. Jackson-Davis and Center Grove will be the early game (10:30 a.m. ET) against Evansville North followed by Langford and New Albany taking on Bloomington South at 12:30 p.m. ET.
Sagarin predictions: Center Grove by 23.5 over Evansville North; New Albany by 10.5 over Bloomington South
How to watch live: Center Grove vs. Evansville North; New Albany vs. Bloomington South
· Class 4A at Logansport: Class of 2019 Fort Wayne North Side forward and IU recruiting target Keion Brooks Jr. will be in action at 10 a.m. ET as the Legends take on Zionsville. The second game will be Homestead vs. Carmel at 12 p.m. ET.
Sagarin predictions: Zionsville by less than a point over Fort Wayne North; Carmel by 13.5 over Homestead
How to watch: Fort Wayne North vs. Zionsville
· Class 3A at LaPorte: Class of 2020 guard Trey Galloway and Culver Academies will face Hammond at 10 a.m. CST. West Lafayette and Calumet will follow at 12 p.m. CST.
Sagarin predictions: Culver Academies by 16.5 over Hammond; West Lafayette by 20 over Calumet
· Class 3A at Marion: Host Marion will take on NorthWood at 10 a.m. ET followed by New Castle-Angola at 12 p.m. ET. Freshman Jalen Blackmon, the younger brother of James and Vijay, plays for Marion while New Castle features 2019 forward Mason Gillis.
Sagarin predictions: Marion by 6.5 over NorthWood; New Castle by 21.5 over Angola
Filed to: Brandon Newman, Damezi Anderson, Keion Brooks Jr., Mason Gillis, Romeo Langford, Trayce Jackson-Davis, Trey Galloway