What to watch for: Rutgers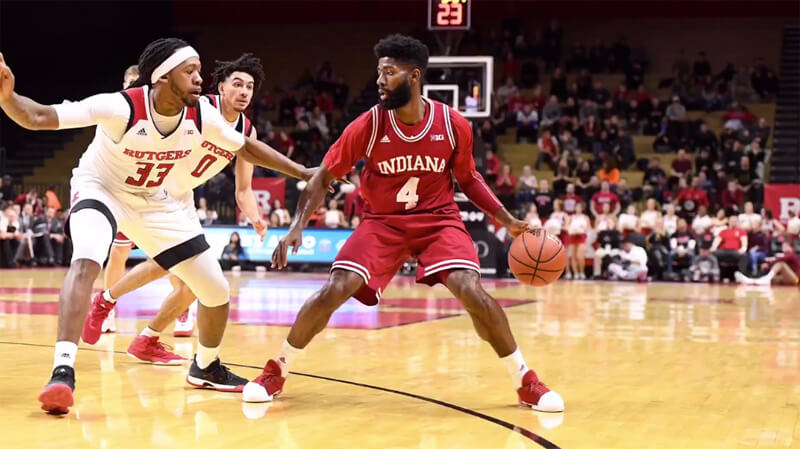 Indiana's second matchup this season against Rutgers tips on Thursday at Madison Square Garden and we're taking a look at three things to watch for in the rematch in lieu of our traditional game preview.
The matchup with the Scarlet Knights will be broadcast on BTN at approximately 8:55 p.m. ET with Kevin Kugler, Shon Morris and Rick Pizzo on the call:
· Can Indiana hold down Corey Sanders again? In IU's first matchup this season against Rutgers in Piscataway, the Hoosiers won easily because of a strong defensive effort.
Indiana held Rutgers junior Corey Sanders to just nine points on 1-of-11 shooting in a 65-43 win. It was a true team effort as Devonte Green, Josh Newkirk and Robert Johnson all played well defensively.
Sanders, however, enters Thursday's matchup with Indiana on the heels of a strong effort against Minnesota. He scored a game-high 23 points against the Gophers and outplayed senior Nate Mason. In addition to the 23 points, Sanders also had six rebounds, two assists and no turnovers in 36 minutes.
If Indiana is going to advance past the Scarlet Knights to face Purdue on Friday night, the Hoosiers must contain the Rutgers point guard.
· Will Juwan Morgan look refreshed after a week off? Juwan Morgan was Indiana's MVP all season. But there's no denying that Morgan started to wear down towards the end of the regular season.
The junior forward should have fresh legs and renewed energy when the ball tips tonight at MSG as Indiana had six days off to prepare for their Big Ten tournament opener.
The time off was important for the Hoosiers and Morgan, according to Archie Miller.
"I think that was really big," Miller explained. "We were beat up. I know every team in the league as we finished was going down some type of stretch. We were an exhausted group, not so much physically but mentally, as well. It was a hard grind to get through January and February."
· What kind of atmosphere will today's games generate? The Big Ten's decision to bring the conference tournament to New York City was, in large part, a nod to the east coast teams that have been added to the league in recent years.
Maryland got its turn to have the tournament nearby last March in Washington D.C. and now Rutgers is the de facto hometown team with the tournament in New York City. Piscataway is less than 40 miles from the Garden.
But if Wednesday's attendance is any indication, the Big Ten tournament isn't going to be much of a draw in the Big Apple. There were empty seats scattered throughout the building for opening round games featuring Iowa, Illinois, Rutgers and Minnesota. Tickets on the secondary market have hit rock bottom prices.
And as it turns out, as big of a deal as it was for the league to get the Big Ten Network into homes in the New York market, Wednesday's attendance showed that the city doesn't really care about Big Ten hoops.
Filed to: 2018 Big Ten tournament, Rutgers Scarlet Knights