At the buzzer: Rutgers 76, Indiana 69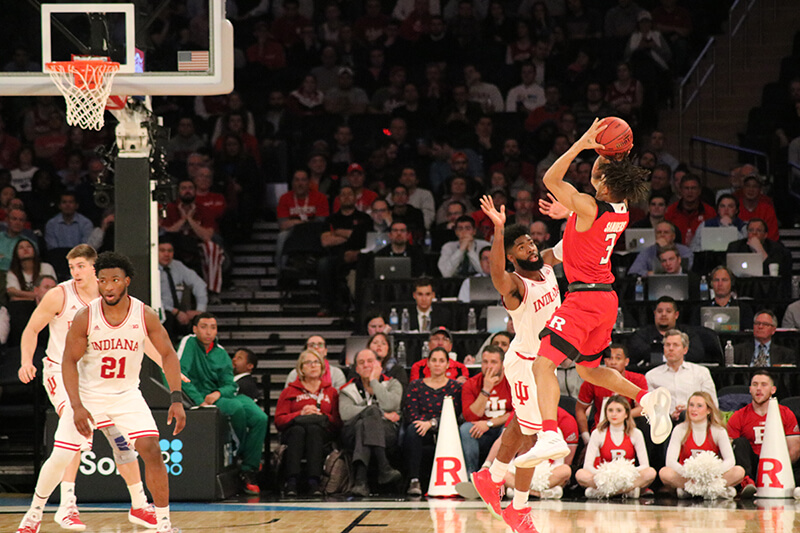 Quick thoughts on a 76-69 loss to Rutgers:
How it happened: For 12 minutes, Indiana was rolling in Madison Square Garden. The Hoosiers were crisp offensively, engaged defensively and led Rutgers 24-8. It looked as if a Friday matchup in the quarterfinals with rival Purdue would come to fruition. But in the latest chapter of IU's ineptitude in the Big Ten tournament, the stellar play would be short lived. Rutgers closed the first half on a 21-4 run to grab a 29-28 lead. And it wouldn't get much better in the second half. The Scarlet Knights shot a sizzling 68 percent from the field in the second half and Indiana's offense stalled out. Rutgers opened up an eight-point lead at the 2:49 mark on a tough Corey Sanders jump shot and again at the 1:05 mark with on a Sanders dunk. The loss dropped Indiana to 16-15 and marked the first time the No. 14 seed in the Big Ten tournament has advanced to the event's quarterfinals.
Standout performer: Juwan Morgan finished with 15 points and nine rebounds in 29 minutes, but looked fatigued down the stretch as Indiana dropped its third straight game.
Statistic that stands out: Indiana allowed the Scarlet Knights, who averaged .87 points per possession in Big Ten play, to score 1.12 points per trip in the loss.
Final IU individual stats:

Final tempo-free stats: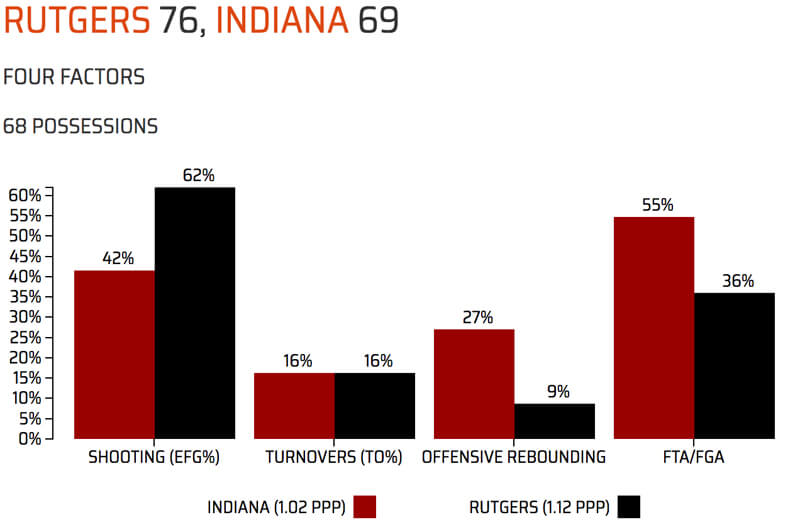 Filed to: 2018 Big Ten tournament, Rutgers Scarlet Knights