Anderson leads South Bend Riley to perfect regular season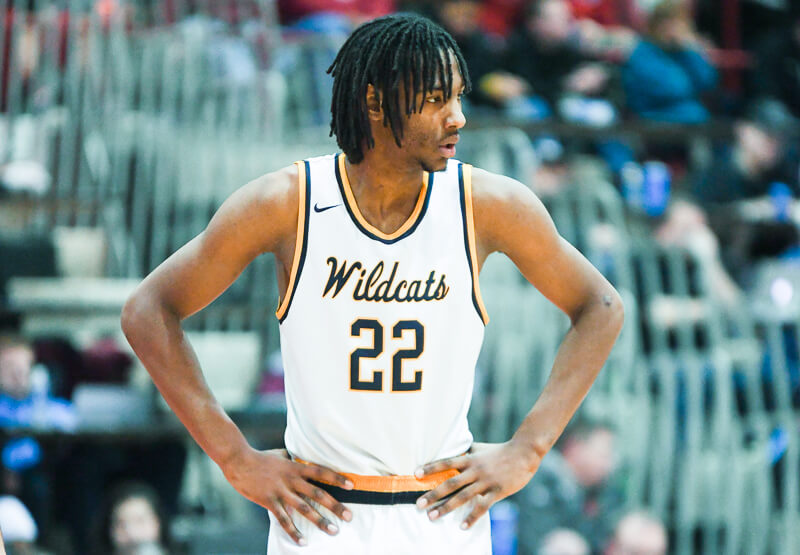 Throughout the season, we'll be keeping track of how Indiana's four class of 2018 signees fare throughout their final high school campaigns. In addition, we'll also be keeping tabs on several key recruiting targets in the class of 2018 and 2019.
Here's our latest update, covering games played the week of Feb. 19-25:
Class of 2018
Robert Phinisee, McCutcheon: Phinisee wrapped up the regular season with 30 points, nine assists and seven rebounds as McCutcheon beat Lake Central 81-47 on Feb. 23. The Mavericks will play on Friday in the Lafayette Jeff sectional against the winner of Kokomo-Lake Central.
Damezi Anderson, South Bend Riley: Anderson's 22 points led the way as South Bend Riley finished the regular season unbeaten with a 65-49 win over John Glenn on Feb. 23. Riley became the first South Bend team to finish the regular season unbeaten since 1979. Riley will play on Friday in the Mishawaka sectional against the winner of Mishawaka-Penn.
Jerome Hunter, Pickerington North (Ohio): Hunter scored 10 points as Pickerington North rolled past St. Charles, 59-32, in the OHSAA division I sectional semifinal on Feb. 24. Pickerington North will play for a sectional title against West on March 2.
Jake Forrester, Westtown School (Pa.): Forrester's high school career ended with four points, seven rebounds and five blocked shots as Westtown fell 51-47 to the Hill School in the Pennsylvania Independent Schools Athletic Association semifinals. Westtown was playing without Duke signee Cam Reddish, who missed the game with flu-like symptoms.
Romeo Langford, New Albany: Langford poured in 46 points as New Albany rolled past Bloomington North, 88-47, on Feb. 23. Langford and New Albany will open sectional play on Friday at Seymour against the winner of Seymour-Jennings County.
Class of 2019
Trayce Jackson-Davis, Center Grove: The talented forward had 33 points and 11 rebounds in a 72-69 overtime loss at Brownsburg on Feb. 20 and then had 30 points in a 58-41 win at Columbus North on Feb. 22. The Trojans open sectional play on Tuesday at Greenwood against Martinsville.
Keion Brooks Jr., Fort Wayne North Side: Brooks Jr. did not play last week as North Side's regular season was already completed. North Side will open sectional play on Friday at East Noble against the winner of DeKalb and Fort Wayne Snider.
Filed to: Damezi Anderson, Jake Forrester, Jerome Hunter, Keion Brooks Jr., Robert Phinisee, Romeo Langford, Trayce Jackson-Davis