At the buzzer: Indiana 84, Iowa 82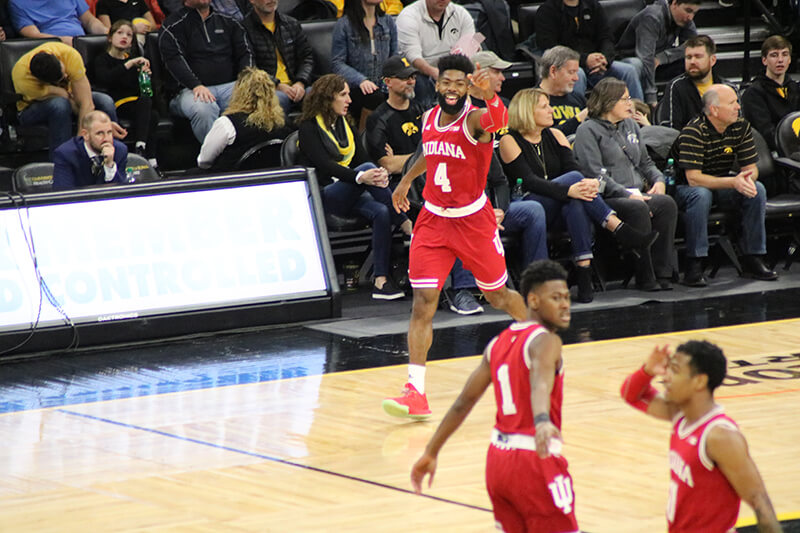 Quick thoughts on an 84-82 win over Iowa:
How it happened: This was a game of ridiculous runs. Iowa came out red hot in the game's opening minutes and built a 13-point lead less than seven minutes in. But the Hoosiers settled in defensively late in the second half and closed the margin to three at intermission. Robert Johnson was hot from the perimeter in the game's opening half as the senior guard hit four of his seven attempts from distance to keep the Hoosiers close. And in the early minutes of the second half, Indiana made its move. By the 11:06 mark, the Hoosiers had surged ahead to a 13-point lead of their own at 72-59. Robert Johnson was the story again after intermission as he hit 5-of-5 from behind the 3-point line in the second half. But Iowa didn't go away without a fight. The Hawkeyes clawed all the way back to tie it at 82 with 1:50 to play. But Indiana would get the final score of the game as Devonte Green found Freddie McSwain for a layup with 49 seconds to go. After Johnson had a chance to seal the game at the line and missed the front end of a 1-and-1, the Hoosiers had to mount one final stop on defense to seal their third conference road win.
Standout performer: Johnson tied a school record with nine made 3-pointers and finished with 29 points. Johnson was 9-of-12 from distance.
Statistics that stands out: Indiana had 23 assists on 32 made field goals, hit 14-of-24 3s and scored 1.26 points per possession.
Final IU individual stats:

Final tempo-free stats: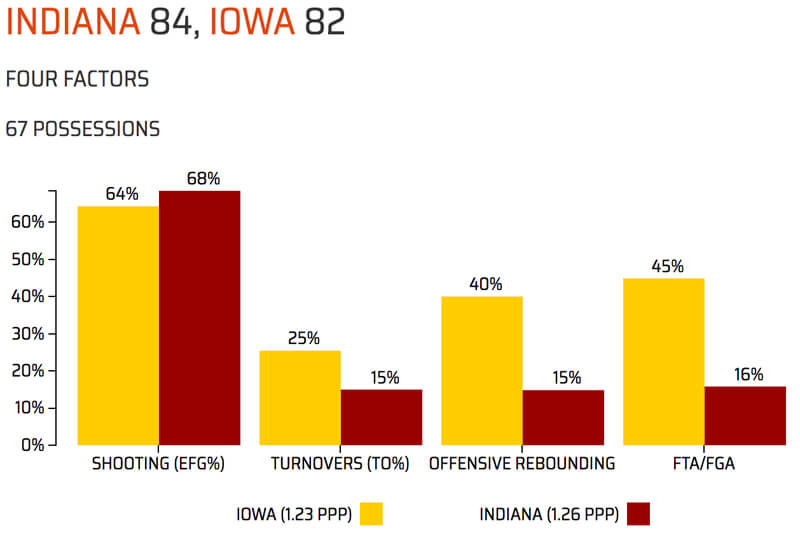 Filed to: Iowa Hawkeyes