Anderson becomes all-time leading scorer in South Bend boys history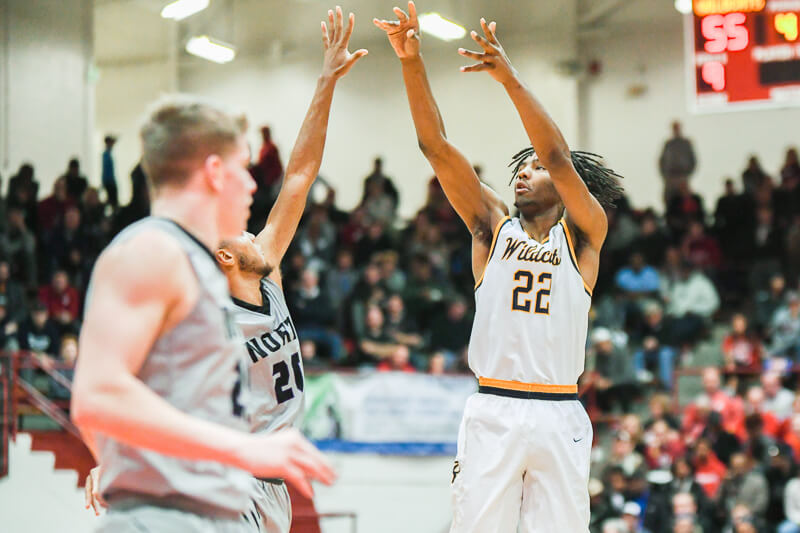 Throughout the season, we'll be keeping track of how Indiana's four class of 2018 signees fare throughout their final high school campaigns. In addition, we'll also be keeping tabs on several key recruiting targets in the class of 2018 and 2019.
Here's our latest update, covering games played the week of Feb. 5-11:
Class of 2018
Robert Phinisee, McCutcheon: Phinisee had 20 points as McCutcheon won 52-51 at Marion on Feb. 9. It was the sixth straight win for the Mavericks.
Damezi Anderson, South Bend Riley: Anderson had a team-high 26 points as South Bend Riley beat crosstown rival South Bend Washington, 79-65, on Feb. 6. Anderson scored 23 of his 25 points in the second half as South Bend Riley beat Cathedral, 71-62, on Feb. 10. Anderson is now the top scorer in South Bend high school history.
Jerome Hunter, Pickerington North (Ohio): Hunter poured in 22 points in a 75-56 win at Canal Winchester on Feb. 6 and then had 31 points in a narrow 53-52 home loss to Reynoldsburg on Feb. 10.
Jake Forrester, Westtown School (Pa.): Forrester sat out Tuesday's game and no individual stats were available from Friday's 75-57 win over Shipley, which gave Westtown its fifth straight Friends School League championship.
Romeo Langford, New Albany: Langford finished with 53 points in a 92-44 win at Providence on Feb. 9 and then had 31 points in a 68-37 win at Madison on Feb. 10. Langford now has 2,780 career points.
Class of 2019
Trayce Jackson-Davis, Center Grove: Jackson-Davis had 13 points and nine blocks in a 60-51 win over Lawrence Central on Feb. 9.
Keion Brooks Jr., Fort Wayne North Side: Northside fell to Carroll, 64-61, on Feb. 6. No individual stats were available. Brooks finished with 22 points in a 68-57 win at Fort Wayne Dwenger on Feb. 9.
Filed to: Damezi Anderson, Jake Forrester, Jerome Hunter, Keion Brooks Jr., Robert Phinisee, Romeo Langford, Trayce Jackson-Davis