At the buzzer: Indiana 71, Maryland 68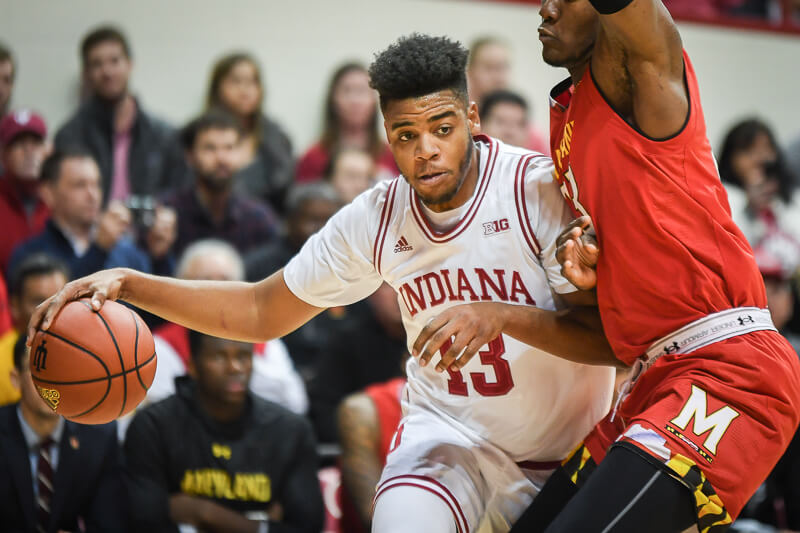 Quick thoughts on a 71-68 win over Maryland:
How it happened: For a half, it appeared Indiana and Maryland were on track to score in the 80s in a game where defense was optional. The Hoosiers entered the locker room with 42 first half points on the strength of 5-of-12 shooting on 3s and had just three turnovers. But IU led by just three at the break as Maryland was 5-of-10 from deep and scored 1.13 points per possession. The second half, however, was a different story. Offense stagnated for both teams. And buckets were hard earned on both ends. When Maryland jumped ahead 62-57 with 4:53 to play, it looked like Terps might snap their three-game road losing streak. But Indiana roared back with a 7-0 run in 89 seconds to grab the lead with 3:15 remaining. It was a lead that wouldn't be relinquished as the Hoosiers picked up their fifth Big Ten win.
Standout performer: Juwan Morgan, who went down in Friday's loss at Michigan State with an ankle injury, was in the starting lineup and poured in a game-high 25 points in 36 minutes. No bucket was more critical than Morgan's putback after a pair of missed Josh Newkirk free throws pushed Indiana's lead to three with 36 seconds remaining.
Statistic that stands out: For the fourth time in eight Big Ten games, Indiana held its opponent to under a point per possession as Maryland scored just .95 points per trip. The Terps managed just .78 points per possession in the second half.
Final IU individual stats:

Final tempo-free stats: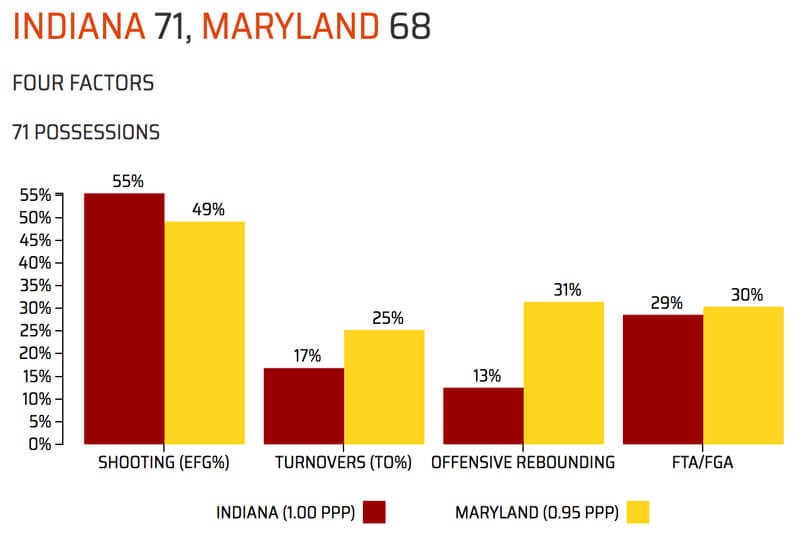 Filed to: Maryland Terrapins