POTB 211: Previewing Michigan State with Brendan F. Quinn of The Athletic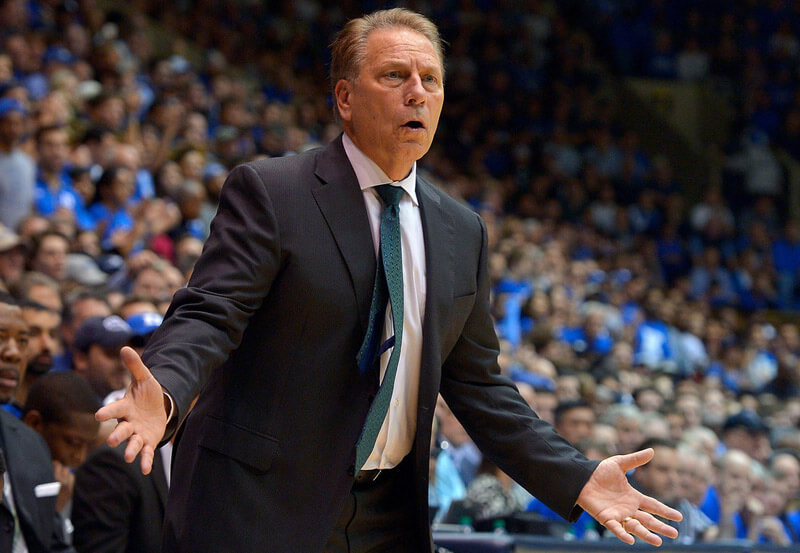 Podcast on the Brink is back for a new episode with hosts Jerod Morris of The Assembly Call and Alex Bozich of Inside the Hall. The show is available weekly.
In this edition of the show, Morris is joined by Brendan F. Quinn of The Athletic to discuss Michigan State and preview Friday's game at the Breslin Center. Among the topics discussed:
· How things are going over at The Athletic so far
· How surprised Brendan is by how the first third Big Ten play has gone around the league
· The template that Ohio State and Michigan used to upset Michigan State, and whether Indiana is capable of doing the same
· Which players is Tom Izzo most focused on getting better play from?
· Why is Nick Ward playing less than half of available minutes despite being one of the most efficient players in America?
· The impact Jaren Jackson has made on Michigan State so far
· His impressions of Indiana so far this season?
· The Michigan State strengths Indiana will have to contend with, and the weaknesses that Indiana needs to take advantage of
· His general level of worry at Michigan State's ability to reach its potential come March
And much, much more. As always, feel free to drop the show a note at [email protected].
Jerod also tells you about his recent experience trying out Blue Apron, in case you want to give it a try yourself. If you do, we have an affiliate relationships with them, so please use the URL insidethehall.com/blueapron and get $30 off your first meal order.
Listen in the audio player below, download the episode or subscribe via iTunes.
Other ways to subscribe: iHeart Radio, Stitcher, TuneIn, Overcast and Google Play.
Filed to: Podcast on the Brink