Recruiting roundup: Hunter goes for 48 in triple OT win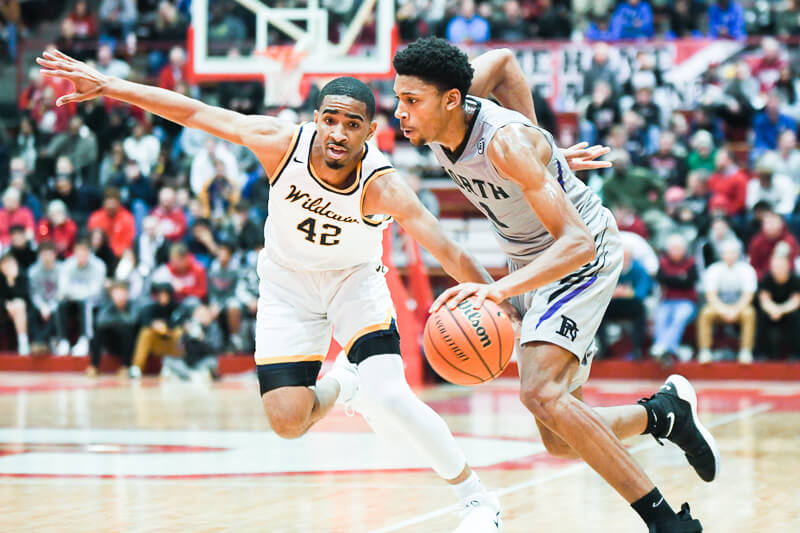 Throughout the season, we'll be keeping track of how Indiana's four class of 2018 signees fare throughout their final high school campaigns. In addition, we'll also be keeping tabs on several key recruiting targets in the class of 2018 and 2019.
Here's our latest update, covering games played the week of January 8-14:
Class of 2018
Robert Phinisee, McCutcheon: The future IU point guard, who was in attendance for Sunday's 66-46 win over Northwestern, finished with a game-high 31 points in McCutcheon's 65-59 loss to Zionsville on Jan. 14.
Damezi Anderson, South Bend Riley: Riley, the state's No. 1 team in Class 4A, continues to roll and the IU signee is a major reason why. Anderson had 13 points in Riley's 64-40 win over Concord on Jan. 9. Anderson followed that up with 27 points and eight rebounds in Riley's 64-60 overtime win at Mishawaka Marian on Jan. 12.
Jerome Hunter, Pickerington North (Ohio): It was a huge week for the future IU wing as he scored 48 points in 91-88 triple overtime win over Dublin Coffman on Jan. 9. Hunter also had 15 rebounds and three assists. The future IU win had 23 points in Pickerington North's 51-38 win over Princeton on Jan. 13 in the annual Flyin' to the Hoop event near Dayton. IU associate head coach Tom Ostrom attended the win over Princeton.
Jake Forrester, Westtown School (Pa.): Westtown beat Academy of New Church, 51-49, on Jan. 9 and Germantown Friends, 58-34, on Jan. 12, but no individual stats were available. You can watch Westtown later today on ESPNU in the HoopHall Classic at 5 p.m. ET.
Make sure to tune in Monday! ?@HoophallClassic ? @ESPNU ? @ 5:00 pm EST pic.twitter.com/IXhkNrqziE

— Westtown Basketball (@WTbbasketball) January 12, 2018
Romeo Langford, New Albany: Langford, who visited Bloomington for Sunday's 66-46 win over Northwestern, had 42 points in a 112-48 win over Scottsburg on Jan. 13.
Class of 2019
Trayce Jackson-Davis, Center Grove: In a pair of games watched by the Indiana coaching staff on Saturday, Jackson-Davis had 17 points in a 67-59 win over Indian Creek and then had 16 points, 10 rebounds and four assists as Center Grove beat Franklin 68-51 to win the Johnson County title.
Keion Brooks Jr., Fort Wayne North Side: North Side beat Northrup 74-48 on Jan. 12, but final stats were not available. Brooks Jr. had 14 first half points.
Filed to: Damezi Anderson, Jake Forrester, Jerome Hunter, Keion Brooks Jr., Robert Phinisee, Romeo Langford, Trayce Jackson-Davis