IU signee Jerome Hunter surpasses career 1,000-point mark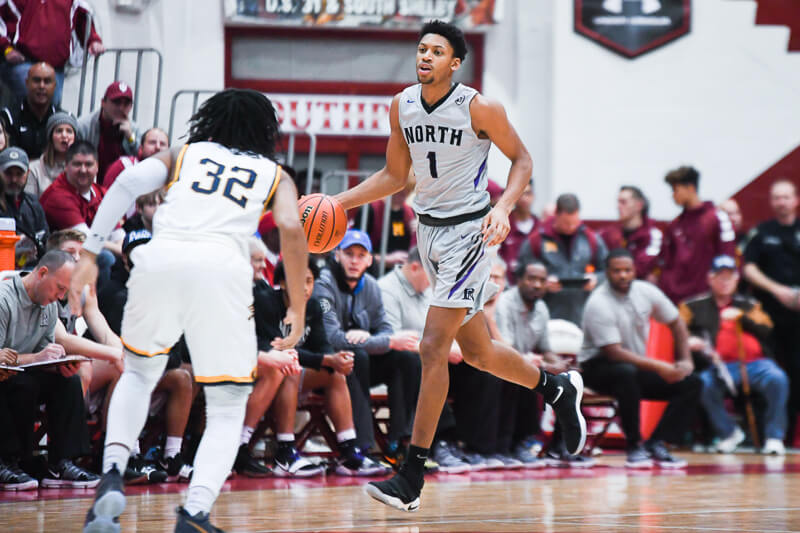 Throughout the season, we'll be keeping track of how Indiana's four class of 2018 signees fare throughout their final high school campaigns. In addition, we'll also be keeping tabs on several key recruiting targets in the class of 2018 and 2019.
Here's our latest update, covering games played the week of January 1-7:
Class of 2018
Robert Phinisee, McCutcheon: The future IU point guard scored 22 points, but it wasn't enough as McCutcheon fell 53-52 to Lafayette Central Catholic on Jan. 5. It was the third loss of the season for McCutcheon. The Mavs bounced back with a 49-40 overtime win over Richmond on Jan. 6. Phinisee finished with 26 points and nine rebounds.
Damezi Anderson, South Bend Riley: Anderson finished with eight points as South Bend Riley cruised to a 70-24 win at Bremen on Jan. 2. The future IU wing had 14 points in a 90-38 win over Elkhart Central on Jan. 5.
Jerome Hunter, Pickerington North (Ohio): The future IU forward finished with eight points as Pickerington North won at Reynoldsburg, 48-42, on Jan. 5. Hunter surpassed the career 1,000-point mark on Jan. 6 as Pickerington North beat Beechcroft, 67-55. Hunter finished with 29 points, seven rebounds, four assists and three steals in the win.
Jake Forrester, Westtown School (Pa.): Forrester had a double-double (11 points, 11 rebounds) in a 70-47 win at Abingdon Friends on Jan. 5. Forrester added three blocks and two assists in the win. Forrester had 24 points, nine rebounds and two steals in an 87-75 win over Phelps on Jan. 6.
Romeo Langford, New Albany: The Mr. Basketball favorite returned from a finger injury and finished with 33 points and 14 rebounds in a 85-61 rout of Jeffersonville on Jan. 5. Langford followed that up with 35 points in a 73-65 win over Silver Creek at Bankers Life Fieldhouse on Jan. 6. Langford is currently 10th on the state's all-time scoring list.
Meet Romeo Langford of New Albany, perhaps the greatest player in Indiana prep hoops history. @NewAlbanyHoops #NABB
New Albany takes on Silver Creek at 12:15 on #BasketballDayIndiana. pic.twitter.com/zDb3M6OLsg

— FOX Sports Indiana (@FSIndiana) January 6, 2018
Trayce Jackson-Davis, Center Grove: Jackson-Davis finished with 33 points (on 14-of-24 shooting), but Center Grove fell 73-64 at Carmel on Jan. 5. The 6-foot-9 forward also had six rebounds, four assists and three blocks in the loss.
Keion Brooks Jr., Fort Wayne North Side: Brooks had 21 points in North Side's 70-64 win at Fort Wayne Wayne on Jan. 5. Brooks finished with 18 points in a 71-55 win over Culver Academy on Jan. 6.
Filed to: Damezi Anderson, Jake Forrester, Jerome Hunter, Keion Brooks Jr., Robert Phinisee, Romeo Langford, Trayce Jackson-Davis