Brooks Jr. leads North Side to SAC holiday tournament title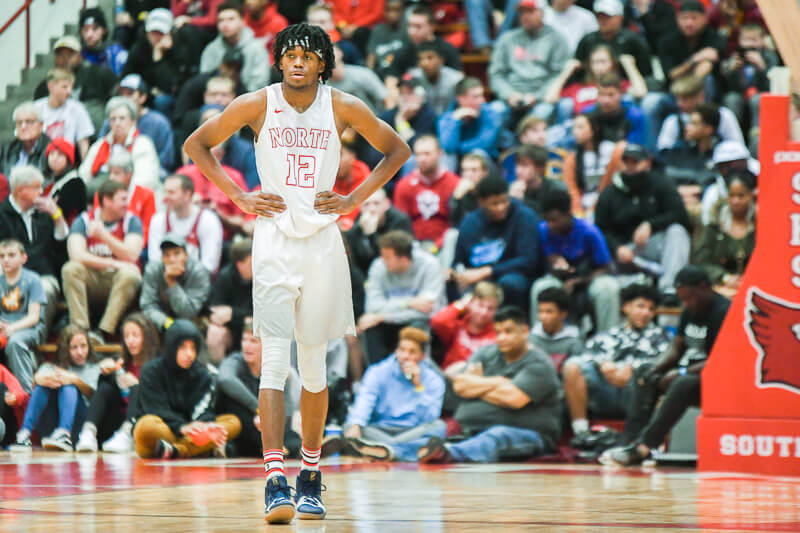 Throughout the season, we'll be keeping track of how Indiana's four class of 2018 signees fare throughout their final high school campaigns. In addition, we'll also be keeping tabs on several key recruiting targets in the class of 2018 and 2019.
Here's our latest update, covering games played the week of December 24-31:
Class of 2018
Robert Phinisee, McCutcheon: The future IU point guard continued his stellar play as he poured in 38 points in a 77-67 win at Indianapolis Tech on Dec. 28. Less than 24 hours later, Phinisee finished with 29 points in a 67-59 win over Bedford North Lawrence at North Central on Dec. 29.
Damezi Anderson, South Bend Riley: Anderson did not play last week as South Bend Riley, the No. 1 team in Class 4A, is off until Jan. 2.
Jerome Hunter, Pickerington North (Ohio): The four-star forward had 23 points, including five 3-pointers, in a 67-57 win at Toledo Rogers on Dec. 28.
Jake Forrester, Westtown School (Pa.): Forrester finished with a game-high 25 points and also added six blocks, five rebounds and two assists in a 72-68 win over Dillard in the Slam Dunk to the Beach tournament in Delaware on Dec. 28. He followed that up with 19 points, six rebounds and two blocks in a 74-62 win over Sidwell Friends on Dec. 29 in the same event. Forrester was named to the seven-man all tournament team.
Romeo Langford, New Albany: Langford (finger injury) did not play in New Albany's 62-56 win at Evansville Central on Dec. 28. He is expected to play on Friday when New Albany hosts rival Jeffersonville.
Class of 2019
Trayce Jackson-Davis, Center Grove: Jackson-Davis finished with 24 points, five rebounds and four assists in a 66-51 win at Greenwood on Dec. 29.
Keion Brooks Jr., Fort Wayne North Side: The five-star forward had 14 points as North Side cruised to a 75-40 win over Concordia in its opener of the SAC holiday tournament on Dec. 28. Brooks had 22 points in a 66-58 win over Homestead in the semifinals of the SAC tournament on Dec. 29. Brooks finished with 25 points and 12 rebounds as North Side beat South Side 90-62 to win the SAC tournament on Dec. 30.
Filed to: Damezi Anderson, Jake Forrester, Jerome Hunter, Keion Brooks Jr., Robert Phinisee, Romeo Langford, Trayce Jackson-Davis