The Minute After: Youngstown State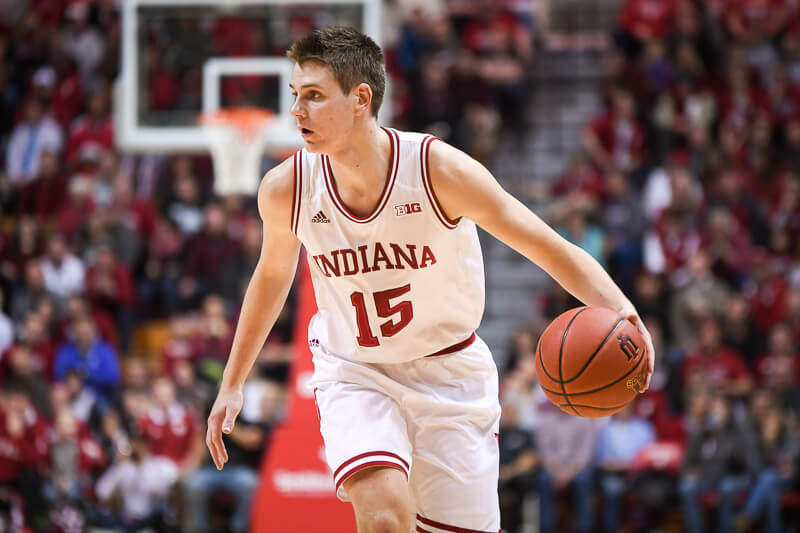 Thoughts on a 79-51 win over the Penguins:
With the non-conference slate drawing to a close and full-time Big Ten play looming, Friday night's game against the Penguins looked like an opportunity for this all-over-the-place team to develop some consistency and possibly start to find some answers. After all, Youngstown State entered the contest extremely overmatched in many areas and had lost eight straight games. But despite a 28-point margin of victory, there are questions still abound and it's starting to seem like Indiana's Jekyll and Hyde nature isn't going away anytime soon.
Even in the 40-minute confines of this game alone, the Hoosiers' wide range of personalities was on full display.
The good – an 18-4 run over the first five minutes of the second half. Leading just 29-20 at halftime, Indiana played with much more energy out of the break, especially on the defensive end, where it forced one turnover after another. These multiple Youngstown State miscues led to transition points in bunches for Indiana, including multiple break-outs for easy layups. Zach McRoberts, who started the second half in place of freshman Al Durham, sparked the run. After opening with a 3-pointer, he had a steal that led to a Josh Newkirk dunk in transition and then a block on the next defensive possession. By the time the run was over, Indiana led 47-24 and the game was out of reach for the offensively-challenged Penguins.
The bad – outside of that 18-4 run, Indiana spent much of its time treading water against a team that entered just 2-10 with both wins coming over Division III schools, Franciscan and Westminster. And it wasn't just that the Hoosiers struggled, it was how they struggled. Many of the nagging issues this team has battled through its first 13 games showed up again. They committed 10 first-half turnovers, many due to head-scratching decisions. They came out extremely sluggish, scoring just eight points through the first 6 minutes and finding themselves in a tie game at home against one of the worst teams in Division I. And, once again, they struggled to consistently feed the post against a severely outmatched Penguin frontline.
At least for a night, Indiana got reprieve from another recurring theme. Youngstown State was awful on the offensive end, especially shooting from distance where it finished 2-for-25. And it's a good thing. Had the Penguins been able to knock down even a few more open looks, especially in the first half, this game might have taken on a whole different identity.
In the end, it's a 28-point win that had its moments. McRoberts was solid once again and finished with seven points and eight rebounds, including five offensive boards. Juwan Morgan continued his consistent production with 16 points and six rebounds. Justin Smith continued his string of productive minutes. And in the second half, the Hoosiers cut down the turnovers, finishing with five after intermission.
But at this point in the season, there appear to be too many questions without answers. Will this team ever find a way to limit turnovers? Will it be able to consistently establish De'Ron Davis and Morgan in the post? Will it become even an average shooting team from the perimeter? And, most importantly, will it ever develop any type of consistency?
Only one thing is clear. With conference play continuing Jan. 2 in Madison, the answers are coming soon – one way or another.
Filed to: Youngstown State Penguins