Forrester returns to action at Chick Fil-A Classic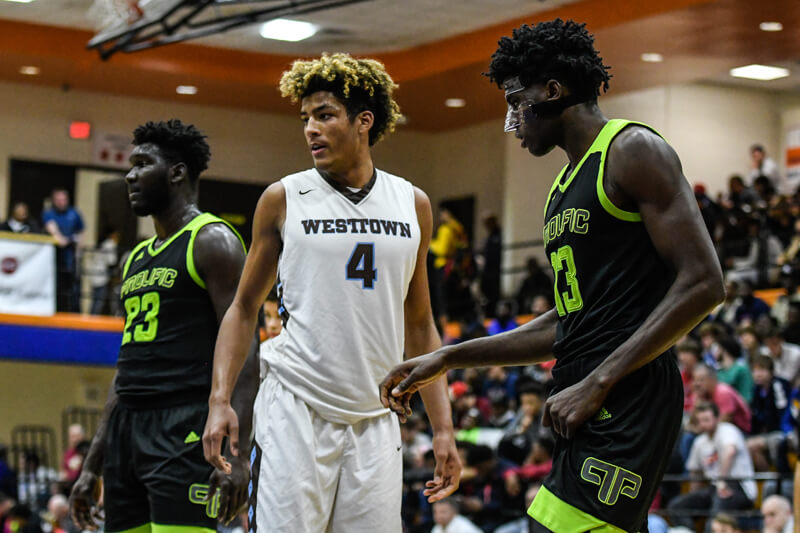 Throughout the season, we'll be keeping track of how Indiana's four class of 2018 signees fare throughout their final high school campaigns. In addition, we'll also be keeping tabs on several key recruiting targets in the class of 2018 and 2019.
Here's our latest update, covering games played the week of December 17-23:
Class of 2018
Robert Phinisee, McCutcheon: The future IU point guard scored 41 points, including a 17-of-20 performance from the free throw line, in a 78-59 win over Merrillville on Dec. 22. Phinisee had 15 points in the fourth quarter. McCutcheon has won three straight and is 7-2 this season.
Damezi Anderson, South Bend Riley: Anderson finished with 13 points, eight rebounds and six assists in a 72-38 win at Plymouth on Dec. 19. South Bend Riley is 9-0 this season and ranked No. 1 in the latest Class 4A Associated Press top 25 poll.
Jerome Hunter, Pickerington North (Ohio): Hunter poured in a game-high 33 points as Pickerington North beat Marion-Franklin 100-36 on Dec. 23.
Jake Forrester, Westtown School (Pa.): Forrester returned from an ankle injury for two games in the Chick Fil-A Classic in South Carolina. On Dec. 21, Forrester had nine points, two rebounds and two blocked shots in 30 minutes in a 71-54 loss to Prolific Prep (Ca.). On Dec. 23, the future IU forward had 14 points, 11 rebounds (six offensive), two blocks, two turnovers, one steal and one assist in 31 minutes as Westtown fell to Huntington Prep, 77-67. Forrester was 11-of-18 from the field and 1-of-4 from the free throw line over the two games.
Romeo Langford, New Albany: Langford scored 34 points on Dec. 22 as New Albany beat Pike, 61-55. Langford moved into 12th on the state's all-time scoring list in the win, which was New Albany's first over Pike since Feb. 5, 1997.
Class of 2019
Trayce Jackson-Davis, Center Grove: Jackson-Davis, who was at Assembly Hall on Monday for IU's loss to Fort Wayne, scored 21 points in Center Grove's 71-45 win over Perry Meridian on Dec. 19.
Keion Brooks Jr., Fort Wayne North Side: The five-star forward finished with 32 points and 12 rebounds as Fort Wayne North Side beat Valparaiso, 68-63, on Dec. 22. Brooks finished with 30 points and six rebounds as Fort Wayne North Side lost at Cathedral, 65-56, on Dec. 23. Some video from his 52-point performance from last week in Evansville is available below:
Filed to: Damezi Anderson, Jake Forrester, Jerome Hunter, Keion Brooks Jr., Robert Phinisee, Romeo Langford, Trayce Jackson-Davis