What to watch for: Howard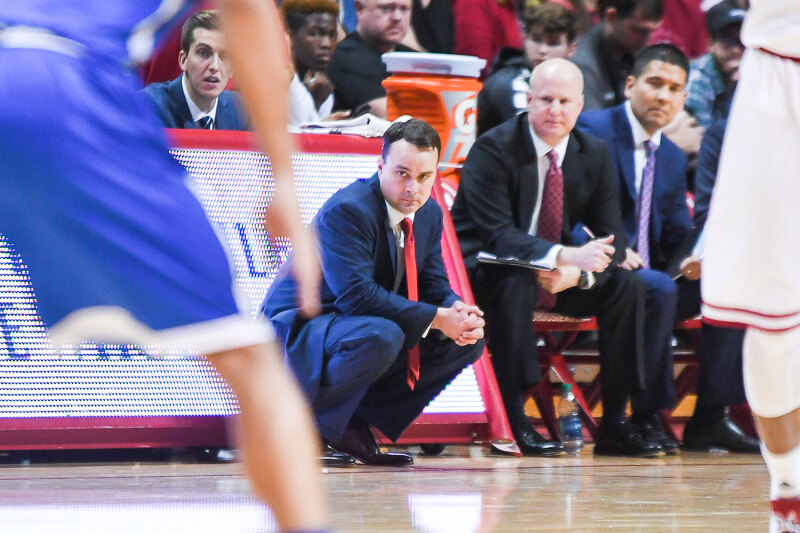 In lieu of our traditional "what to expect" preview, here's a look at three things to watch for when Indiana hosts Howard on Sunday night at Simon Skjodt Assembly Hall.
The game will be broadcast at 8 p.m. ET on BTN with Brandon Gaudin and Stephen Bardo on the call:
· Changes to the starting lineup: Archie Miller mentioned that changes to the starting lineup could happen following Friday's 90-69 loss to Indiana State.
In fact, it would almost be a surprise if that wasn't the case. The Hoosiers didn't start particularly strong in either exhibition game and Friday's slow start was alarming because of how quickly the deficit snowballed.
Miller said Friday's loss was a "reality check," but also made it clear that this group's mental toughness must improve quickly.
"We do not come out of the gates mentally tough. And that's tough," he explained. "You've got to find a way to win hard games. You've got to go through some of these moments right here with guys."
· Can Indiana quickly put Friday in the rearview mirror? Sunday's opponent, Howard, is the weakest on the schedule according to the preseason computer projections.
The Bison are coming off an 11-point loss to George Washington on Friday, but will also be hungry to come into Bloomington and play well.
Will Indiana put Friday's loss behind it quickly and not let it carry over into another poor performance? The answer to that question could tell us a lot about this group, even against an inferior opponent. Indiana not only needs to win on Sunday, it needs to quickly forget that Friday ever happened.
"I think everybody knows tonight wasn't a very good night for our basketball program," Miller said after the loss. "But you take every negative, negative/positive. We've got to find a way to get extreme amount of evidence to these guys and tell them the truth, move on, keep working to get better, find a way on Sunday."
· A game to "get right" before the schedule gets tough: If there's a break in this season's non-conference schedule, Sunday night might be it.
Indiana travels to Seton Hall on Wednesday for a Gavitt Games matchup and also hosts Duke in the Big Ten-ACC Challenge to close the month. Both of those contests will be stiff tests against nationally ranked opponents.
But sandwiched in between those contests are three home games with opponents currently ranked anywhere from 145 to 253 in Ken Pomeroy's rankings.
Sunday's game against Howard won't provide much resume value if Indiana wins, but it's an extremely important 40 minutes for a team that clearly has a long way to go as it learns a new system.
In past seasons, Indiana's non-conference schedule has provided plenty of opportunities for the Hoosiers to just show up and win. This year's schedule isn't built that way, which means Indiana needs to get as much out of every moment on the floor that it can.
Filed to: Howard Bison