Around the Hall: ESPN's Archie Miller profile, SI's 1-351 rankings, more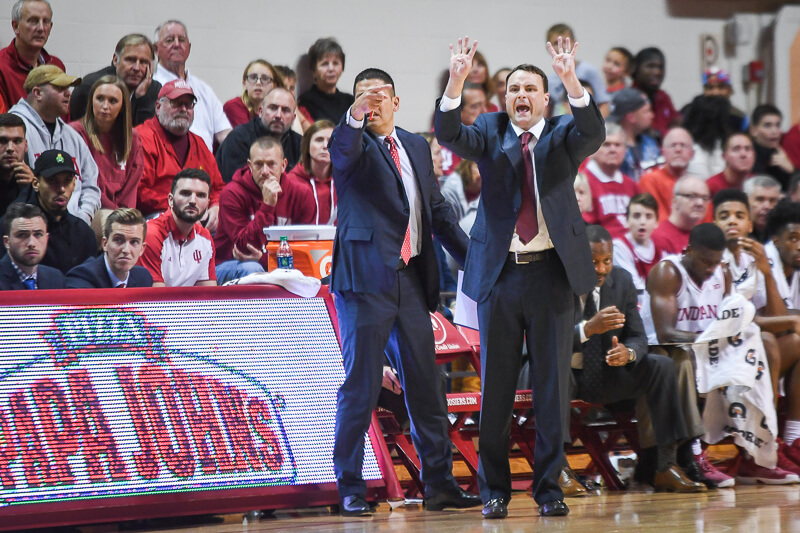 Around the Hall is recommended reading from the Inside the Hall staff.
Hallie Grossman of ESPN profiles the "new guardian of Indiana hoops and dreams," Archie Miller:
He was born Ryan but earned the nickname Archie early on as an homage to perpetual TV crank Archie Bunker. His is a hesitant, creeping grin that quickly settles back into its natural state: resting grim face. He cracked a quick smile at the podium when ruminating on ways to tone down Green's showmanship ("He's definitely an East Coast guard."), but if you blinked, you missed it. "He'll cuss somebody out and it can be funny," says Indiana's fifth-year senior forward, Collin Hartman. "But then you're like, 'Well, I don't know if I should laugh or not; his face hasn't changed.'
SI.com ranks every team in the country, 1-351 and is higher on Indiana than most:
Archie Miller's first Indiana (No. 46) squad won't be representative of his tenure in Bloomington; he needs some time to replenish the roster with hand-picked recruits. But the former Dayton head coach can get Indiana to the Big Dance this season. Our model pegs the Hoosiers as the worst team to claim an at-large bid.
Adam Zagoria has an update on five-star point guard Darius Garland:
"Yeah, we're done with visits," his brother, Desmond Nunnery, said by phone. "That was the last one, UCLA. We'll sit down with the parents and talk about the pros and cons of each school and kind of go from there. I'm not sure, I don't know if he's going to do the early signing thing, that's Nov. 8. We have to kind of sit down and figure it all out maybe Tuesday or Wednesday."
ESPN.com's Big Ten preview is out and Indiana isn't mentioned among the NCAA tournament hopefuls:
Number of teams that should make the NCAA tournament: Seven. Michigan State, Minnesota and Purdue should be in. Northwestern shouldn't be too far behind that group, thanks to all the experience the Wildcats return. Then comes a deep bubble crew that includes Maryland, Wisconsin, Michigan, Iowa and Penn State. It's hard to imagine all of those teams finding a seat at the table, but three out of five seems like a reasonable expectation on pace with what the Big Ten has sent dancing in recent years.
Filed to: Archie Miller, Darius Garland