Indiana, Purdue to play twice each season under new Big Ten scheduling format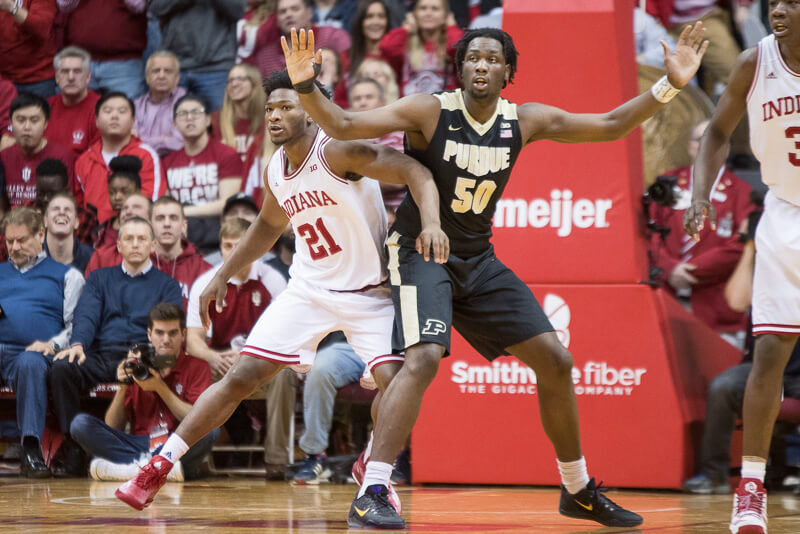 The Big Ten officially confirmed on Thursday morning that it will be moving to a 20-game schedule in men's basketball beginning with the 2018-19 season.
Under the new format, teams will have seven double plays and six single plays each season.
There will also be three protected rivalries that will play twice every season: Indiana-Purdue, Michigan-Michigan State and Illinois-Northwestern.
The league also announced there will be a "regional component" to the new format to "increase the frequency of games among teams in similar areas." That means all in-state opponents will play 12 times over a six-year period, regional opponents will play 10 games and all other teams will play nine times.
A list of regional opponents for each school was not included in the Big Ten's release, nor was each program's list of single- and double-play opponents for next season.
The Big Ten also announced that women's basketball will move to an 18-game conference schedule.
Filed to: Purdue Boilermakers