2017-2018 ITH Season Preview: Iowa Hawkeyes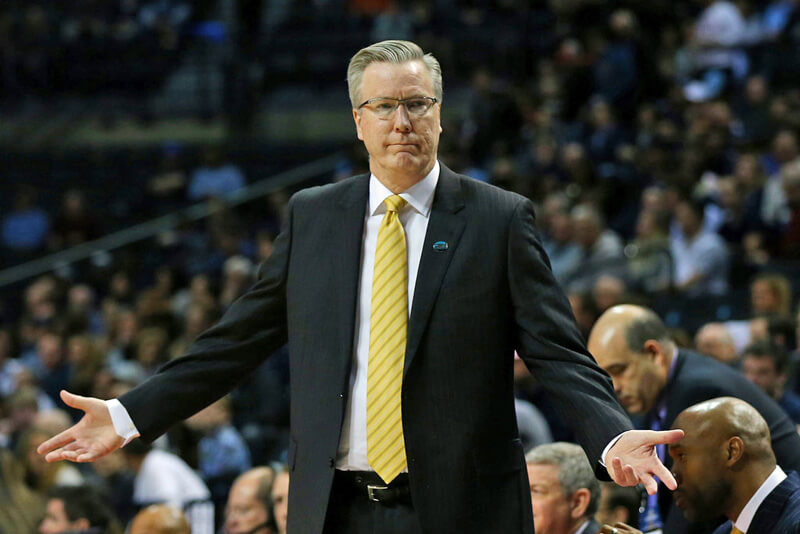 With the start of college basketball season on the horizon, we'll be taking a long look at the conference at large as well as Indiana's roster over the next month. Today, our Big Ten team previews continue with a look at Iowa.
Iowa was one of the Big Ten's youngest teams a season ago, but the Hawkeyes still managed to finish 10-8 in the league and secure an NIT bid after graduating four starters.
Entering the 2017-18 season, Iowa returns four starters and has NCAA tournament aspirations. That goal doesn't seem far fetched, either, as the middle of the league appears to be wide open.
The loss of Peter Jok (19.9 ppg, 5.5 rpg) is significant, but Iowa still boasts one of the Big Ten's deepest rosters and a pair of promising sophomores.
Point guard Jordan Bohannon, an Iowa native, posted an assist rate of 30.4 and shot 41.6 percent on 3s last season on his way to Big Ten all-freshman honors. Bohannon made 89 3s last season – a program record for a freshman – and also dished out 175 assists. Lightly recruited as a high school player, Bohannon looks like a long-term solution at point guard in Iowa City.
Fran McCaffery will have plenty of bodies to rotate in the backcourt alongside Bohannon. Sophomore Isaiah Moss was a starter for much of last season and made 36 percent of his 3s. A pair of juniors – Brady Ellingson and Christian Williams – are also back. Ellingson made 47 percent of his 3s last season. Sophomore Maishe Dailey could also figure into the rotation after appearing in just 12 games last season.
The headliner in the frontcourt is Tyler Cook, who cracked the top 20 on our list of the league's best players entering the season. Like Bohannon, he was on the Big Ten all-freshman team last season. The 6-foot-9 Cook is a physical presence who is an above average offensive rebounder that finishes well in the paint. Cook made close to 57 percent of his 2s last season and got to the free throw line 122 times over 34 games.
Juniors Ahmad Wagner and Nicolas Baer are also back and both are capable of playing multiple positions. Baer ranked in the top 20 in the conference in both offensive and defensive rebounding percentage. He also made 43.3 percent of his 3s in conference games and was the league's sixth man of the year. Wagner averaged close to five points last season and shot 51.2 percent from the field.
Dom Uhl is also back for his senior season and sophomore Cordell Pemsl is expected to be healthy this season after offseason surgery to repair a hernia. Pemsl started 14 times last season and averaged 8.9 points and five rebounds in 19.3 minutes per game.
The Hawkeyes also welcome a pair of capable freshman in Jack Nunge, an Indiana native, and Luka Garza. The 6-foot-11 Garza was a four-star prospect in the 247Composite and Nunge was an Indiana All-Star and was a member of the Castle team that knocked off defending state champion New Albany in the regional last season.
Bottom Line: As Indiana fans might remember from last season's game in Iowa City, the Hawkeyes have a deep roster and McCaffery isn't afraid to utilize it. After the Hoosiers jumped out to a huge league early on, McCaffery subbed out his entire starting lineup just minutes into the contest and ended up playing 12 players in a 96-90 overtime win. Iowa should be much more balanced offensively this season with the graduation of Jok, which could be a good thing. Cook is capable of being a featured player in the post, Bohannon is a very good distributor and the Hawkeyes have several capable shooters. If Iowa takes a step forward defensively (122nd nationally last season in KenPom's adjusted defensive efficiency), a return to the NIT is the floor for this group.
Quotable: "The best thing and the most consistent thing is we're going to continue to play fast. And what that does is it requires you to sub. If we play at a certain pace, you can't play 38 minutes at that pace. Nobody can. The other thing is, I think, our defense was good at times; it wasn't what it needed to be at times. That has to improve, and a lot of times one of the ways to make that improve is with fresh legs in the game. We have two 6-foot-11 guys coming in, so we've got a couple rim protectors there. That will help." – McCaffery to Jeremiah Davis of The Gazette last April.
Filed to: 2017-2018 Big Ten preview, Iowa Hawkeyes