2017-2018 ITH Season Preview: Nebraska Cornhuskers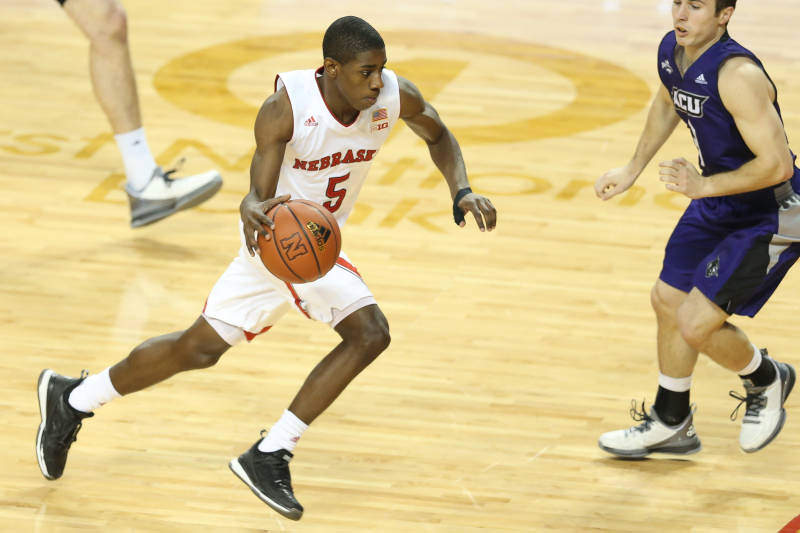 With the start of college basketball season on the horizon, we'll be taking a long look at the conference at large as well as Indiana's roster over the next month. Today, our Big Ten team previews continue with a look at Nebraska.
A surprising trip to the 2014 NCAA tournament was supposed to be validation Nebraska had the right man in charge of its basketball program.
It was the first trip to the tournament for the Huskers in 16 years. While Nebraska went out with an opening round loss to Baylor, the accomplishment should have been a building block for Tim Miles.
Unfortunately for Miles and Nebraska, the 2013-2014 season was the exception, not the rule. Nebraska is 41-55 since, including a 17-37 record in Big Ten games. Miles is now faced with the prospect of a fourth straight losing season and his name on hot seat lists all over the country.
Nebraska hasn't been picked higher than 12th in the Big Ten in any of the annual preseason magazines, but the Huskers do have the talent to be a pest in the league. The graduation of Tai Webster and five other players to transfer will give Nebraska a new look this season, which could be a positive following last season's 12-19 performance.
The headlining returnee is junior point guard Glynn Watson, who averaged 13 points, three rebounds and 2.6 assists per game last season. Watson shot 40 percent on 3s last season and 81 percent from the free throw line, but needs to improve on his 2-point field goal percentage (42.1). His assist rate (16.6) last season was also low for a player with the ball in his hands so much.
The good news for Watson is that he should have capable help in the backcourt. Junior James Palmer, who sat out last season after transferring from Miami, gives the Huskers some size (6-foot-6) and defensive versatility. Senior Evan Taylor, who started the final 21 games last season, isn't much of a threat offensively but should provide veteran leadership.
Senior Anton Gill, who had his season cut short last year after rupturing his right patella tendon, is a former top 100 recruit who played his first two seasons at Louisville. The left-handed guard was an explosive scorer in high school, but has yet to realize his potential.
Freshman Thomas Allen, who originally signed with North Carolina State, turned down an offer from Kansas in the spring to come to Lincoln. Allen is regarded as one of the best incoming shooters in the country and should get plenty of opportunities on drive and kicks from Watson.
While there might not be any clearcut starters in the group besides Watson, Miles and the coaching staff have plenty of options to fine tune a rotation.
The frontcourt situation isn't as clear as Nebraska lost forwards Ed Morrow (Marquette) and Michael Jacobson (Iowa State) to transfer.
Isaac Copeland, who will be eligible all season after transferring from Georgetown in early January, was a top 50 recruit out of high school, but has had a difficult time staying healthy. He'll be joined by a trio of returnees who all played prominent roles last season in sophomores Jordy Tshimanga and Isaiah Roby and junior Jack McVeigh.
Tshimanga is a high usage center who needs to learn how to defend without fouling. Roby is a 6-foot-8 four-man who is probably the team's best athlete. And McVeight is a capable 3-point shooter.
Nebraska also welcomes graduate transfer Duby Okeke, who blocked 165 shots in three seasons at Winthrop.
Bottom Line: Nebraska isn't short on talent, but the Huskers are going to be integrating a lot of new pieces while trying to block out all of the noise regarding the future of Miles. Nebraska was 347th in the country last season in 3-point defense and 306th in 3-point shooting percentage, which explains a lot of the struggles. Pinnacle Bank Arena can be a tough place to play when the crowd is engaged, but Nebraska hasn't given fans much to be excited about in recent seasons. For Nebraska to outperform expectations, Watson needs to grow into an All-Big Ten type player and Copeland must stay healthy and deliver in the Husker frontcourt.
Quotable: "What I'm going to tell our guys is, listen: This doesn't truly affect us. We control our own destiny, this is the team we have now. What we need to do is get better on the floor, have better results, and show the progress we know that we've been building toward, and go do it and prove it on the floor every night out." – Tim Miles on the firing of Nebraska athletic director Shawn Eichorst and the future of the basketball program.
Filed to: 2017-2018 Big Ten preview, Nebraska Cornhuskers