Indiana has "terrific" in-home visit with five-star point guard Darius Garland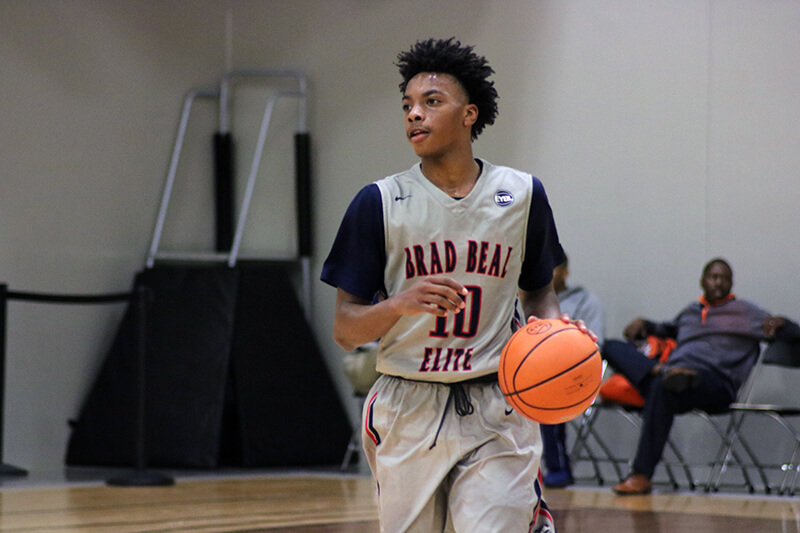 Even with four players already committed for the class of 2018, Indiana isn't done recruiting.
The entire Hoosier staff was in Nashville on Monday night for an in-home visit with five-star Brentwood Academy point guard Darius Garland.
The 6-foot-1 point guard is the No. 9 player nationally according to the 247Composite and lived in northern Indiana up until his seventh grade year.
Garland is no stranger to basketball in Indiana as his father, Winston, is a native of Gary and starred at Roosevelt before moving on to Missouri State and a successful NBA career.
"I grew up a huge Hoosier fan and had the privilege of being recruited by coach (Bob) Knight," Winston Garland told Inside the Hall on Tuesday morning. "Whenever I get a chance to go to Assembly Hall, it gives me chills. It's been awesome having him potentially being a Hoosier."
Both Winston and Darius will get a chance to go to Bloomington next month for Hoosier Hysteria when the family is on campus for an official visit.
Five-star New Albany guard Romeo Langford is also scheduled to attend Hoosier Hysteria, which takes place on October 21.
In addition to the IU trip, Garland also has visits scheduled to Vanderbilt, UCLA, Kentucky and Duke.
The in-home visit on Monday with Archie Miller, Tom Ostrom, Ed Schilling and Bruiser Flint allowed both Winston and Darius to learn more about the coaching staff and their vision for the program moving forward.
"It was awesome," Winston Garland said. "We watched Archie from afar at Dayton. He and his staff are terrific. We learned a lot about Archie.
"And I think that's what the home visits are about. Seeing some of the coaches outside of their element and the different personalities. It's an hour and a half or two hour visit, but you learn a lot. It was terrific."
The next step in IU's pursuit of Garland will be the official visit next month during what will be a huge recruiting weekend in Bloomington.
Winston Garland said that each visit will be important as the family gathers information that will aid in the decision making process.
"For him, we've talked about getting a feel for the campus in the short amount of time that you're there," Winston Garland explained. "Trying to vibe with  some of the guys that might be returning if you go there. Pick out some of the things that you like, the pros and the cons. Every visit is huge. Being there for Hoosier Hysteria itself, that will be tremendous. That will be fun."
Filed to: Darius Garland