Around the Hall: Archie Miller, Anunoby to miss training camp, more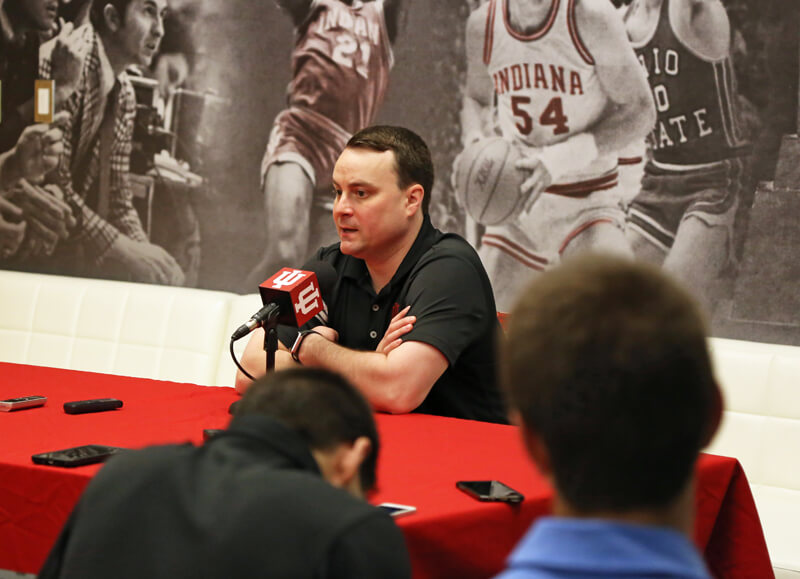 Around the Hall is recommended reading from the Inside the Hall staff.
The Pittsburgh Post-Gazette has a feature on the three coaches from the Pittsburgh area who are leading three of the nation's top programs:
With Miller at Arizona, John Calipari at Kentucky and Sean's younger brother, Archie, becoming the coach at Indiana in March, three of arguably the 10 best programs in college basketball history are being led by Pittsburgh-area natives. In a city synonymous with football, a place where high-end basketball talent is typically in short supply and the sport itself can often feel like an afterthought, three men who call the region home are among the most recognizable figures in the game.

It's a reality that, while mildly surprising, isn't lost on those who helped create it.

"I think we're all very fortunate, especially Archie and myself," Miller said Tuesday. "A lot of times, timing is everything in sports."
Raptors rookie OG Anunoby will miss the start of training camp, TSN reports:
After undergoing knee surgery in January, Anunoby (Toronto's 23rd pick in June's NBA draft) will miss training camp and the start of his rookie season. The Raptors don't expect to have him back on the court until November, at the earliest, according to team sources, but look for him to play once he's healthy and fully acclimated. He's still very raw offensively, but they could use his size and versatility on the defensive end. They believe he's the only player on the roster that is physically equipped to challenge the LeBron James-types, so putting him through a multi-year G-League apprenticeship doesn't seem to be in the cards.
Lakers rookie Thomas Bryant has energy to spare, Joey Ramirez of Lakers.com writes:
Bryant tries to make his high-energy play contagious. When he's on the floor, one of his goals is to give off an equal amount of spark to all of his teammates.

And, despite playing a more mobile game than most centers, he prides himself on still having fuel left to spare.

"The passion is just always gonna be there," he says. "That's just my thing. Just running up and down the court — that's my thing as well. I never want to be tired out there on the court."
Top Indiana class of 2019 target Keion Brooks Jr. was paid a visit on Monday from Kentucky coach John Calipari:
University of Kentucky head coach joined a long list of big time college basketball coaches to make their way to the Summit City to watch North Side junior Keion Brooks Jr. in person.

Calipari was at North Side for an open gym session Monday evening.

Michigan State's Tom Izzo, IU's Archie Miller, and Purdue's Matt Painter are among the college coaches that have made recent visits to By Hey Arena to recruit Brooks.
North Carolina is scheduled for an in-home visit with Romeo Langford on Tuesday and Indiana is scheduled to be in on Wednesday:
Roy Williams will be in town on Tuesday for UNC's in home visit, which will be followed by Archie Miller and Indiana.
Rob Dauster of NBCSports.com looks at the Mitchell Robinson situation at Western Kentucky and concludes that the elite prospect isn't a trailblazer for opting to skip college altogether:
He played his entire recruitment wrong, and it begs the question: Who involved in that process actually had Robinson's best interests in mind?

Spending a year in college at a power program wouldn't have necessarily solved that problem — let's just say that the future success of one-and-dones isn't always the primary motivation for their college coaches — but a change of scenery could have helped.

And now here we are.

Robinson has left WKU for the second time in the span of two months, and this time it appears to be for good. He will not be playing college basketball. He also won't be playing professional basketball. He's reportedly going to spend the next nine months working out in Dallas — which, admittedly, is better than remaining at home during this process — before entering the NBA Draft.
Filed to: Archie Miller, Keion Brooks, O.G. Anunoby, Romeo Langford, Thomas Bryant