Q & A: Trendon Watford and his father, Ernest, recap IU visit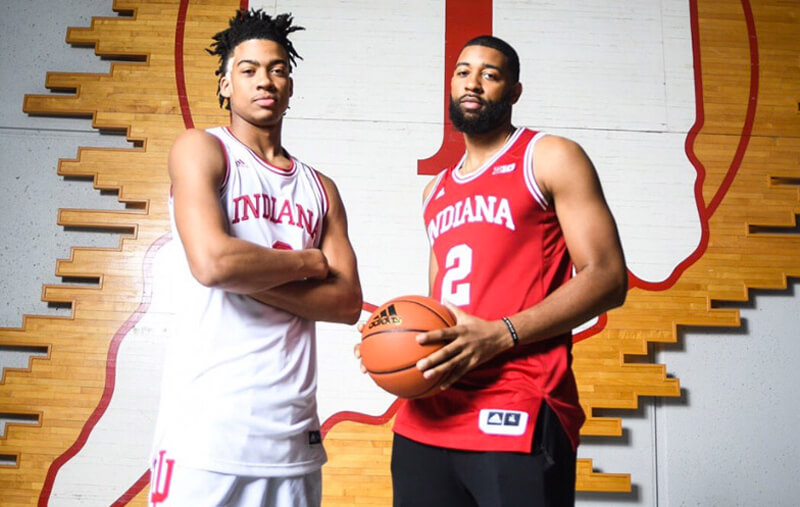 Class of 2019 Mountain Brook (Ala.) forward Trendon Watford was in Bloomington this weekend for an unofficial visit to Indiana. Watford, a five-star prospect nationally, was on campus for the Hoosier Volleyball Classic as his older sister, Elise, is an outside hitter for Samford University.
The entire Watford family – Ernest, Belinda, Christian, Elise and Trendon – had a chance to return to a campus where they spent a lot of time from 2009 through 2013.
Inside the Hall spoke in-depth with both Ernest and Trendon on Sunday afternoon after they returned home to Birmingham. Our full Q & A follows:
On how the trip this weekend came about:
Ernest Watford: "Elise played in the Hoosier Classic Volleyball, they played Indiana, UNLV and Florida Gulf Coast. Those three and Samford were the four teams in the tournament."
On what it was like to be back in Bloomington as a family:
Ernest Watford: "It brought back the passion from the four years that we were there. Just seeing it and knowing that we built something there as a team. It's really moving forward. Super impressed with the new staff and coach Archie Miller. They seem like some great guys with some opportunities and vision to have the program continue trend upward and forward. Obviously getting a chance to see the new Assembly Hall, we had never seen it before. That is something special with the way they designed that."
On what stood out most about the Assembly Hall renovations:
Ernest Watford: "The south end where you walk in and now you've got escalators and all of the new modern features. And then you walk inside the gym and all of the new seating and the new scoreboard. That's the biggest thing that stands out."
On the adjustment getting to know a new coaching staff and what stands out about the new staff:
Ernest Watford: "He (Archie) was so laid back. He talked precisely about how he plays, the style of play and what kind of condition he wants his players to be in and the approach and philosophy of the game as well as his approach and philosophy of how to move IU forward. That stood out. It appeared that the whole staff was laid back as far as taking on his demeanor. He's a great communicator and really talked a lot about Trendon and where he thought he'd fit in and how he thought he could coach him. It was something special for sure to go and get to know him. Just to have time and spend the two days talking with him and getting his insight on things. What was most impressive is his approach in trying to make sure that the former players – because Christian was there and Yogi (Ferrell) was there – that the former players have the access to everything they had when they were players. The family feel that he wants it to be was impressive to us. We're all about family, as you know."
On what Trendon learned on the visit and how Ernest councils him on what to look for and questions to ask:
Ernest Watford: "We always try to look and see, from a head coach's standpoint, the approach and his philosophy and how he incorporates his team and develops his team. We're looking for the right fit and style of play because of Trendon's versatility. We look to hear that from the head coach and we look to see any film and anything he's got of former teams that he's had and their style of play. It's more so that (with IU) because we already know what kind of school it is as far as the fanbase, the academics there. We know what kind of alumni base is there because we were there for four years and Christian finished there. It was a little easier with this visit because we know the school. We just didn't know the staff. The main thing we tell Trendon is: almost everybody is going to proposition you the same way in terms of what they think they can do to move your game further, to move you along to what your dreams are. Obviously, just have an open mind to listen and pay close attention to the staff and what they say. Every kid wants to go in and go to a Final Four, win a championship. That's big for us. It's important to have good pieces on your team. The coach is biggest thing we look for in the grand scheme of things."
On IU's aggressiveness in recruiting Trendon since the coaching change:
Pages: 1 2
Filed to: Trendon Watford