Freshman Focus: Al Durham Jr.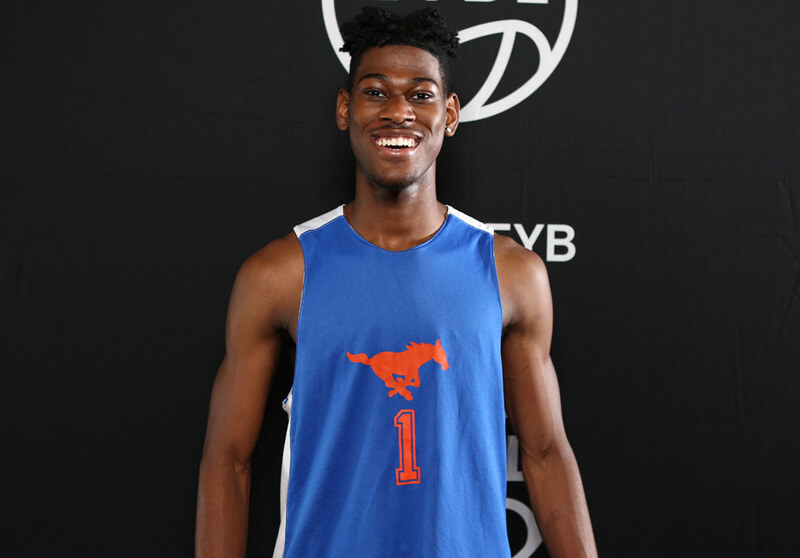 "Freshman Focus" is an Inside the Hall series on each of Indiana's incoming freshmen. Over the next couple of days, we will take an in-depth look at each newcomers. Today: Al Durham Jr.
Al Durham, Jr., a 6-foot-4, 175-pound guard, appears to be ready to help the Hoosiers as a freshman.
"(Durham is) a long, slender, athletic guard who can score," Indiana head coach Archie Miller said at Huber Farms last May. "He's got really good size. He's got a frame that I think is going to fill out. And I think he's a guy, with the skill set and how he plays, will fit in nicely with what we do"
Durham was Indiana's first commit of the 2017 class as he originally announced for the Hoosiers in October of 2015, signed in November of 2016 and recommitted in early April.
"He fell in love with the school," said Greg Phillips, who coached Durham for four years at Berkmar High School. "It was definitely – he likes coach (Tom) Crean and respected him and it was a big reason he signed – but I think a bigger reason was the school itself."
The three-star guard out of Lilburn, Georgia improved throughout his four years on varsity at Berkmar. His scoring average increased from 15 points per game his sophomore year to nearly 21 as a senior.
Last December, Durham was named to the All-Tournament team of the King of the Bluegrass Tournament after scoring 30 points in the championship game.
As a senior, Durham was named first team all-county after averaging 20.8 points, 5.3 rebounds, 4.1 assists, 2.7 steals and 2.8 blocks per game for Berkmar.
"He worked for four hard years on strength, continuing to get stronger," Phillips said. "Whenever a weakness or something he needed to improve upon came about in his game, he made sure to work on it. A lot of time at 6 a.m. in the gym before school started. A lot of time after school and individual workouts. No matter what someone said was a weakness for him, he chose to get in the gym and work on it and make sure it was not a weakness anymore."
Durham played AAU ball for Southern Stampede, with his father serving as head coach. In his last year on the EYBL circuit, Durham averaged 15.4 points, 5.6 rebounds and 3.2 assists over 16 games while playing alongside five-star guard Collin Sexton, who will suit up for Alabama this fall.
The left-handed Durham will be just one of five guards on scholarship for Indiana during the 2017-18 season, so he'll have plenty of opportunities to earn playing time.
He played both guard positions in high school, but Phillips said his natural position is point guard.
"He'll fit in well," Phillips said. "He's a tremendous passer, has a tremendously high basketball IQ, and so I think he'll fit in well to the style of pushing the ball up the court. He is a really good defender."
For Berkmar, it will be an adjustment not having Durham to rely upon, but Phillips says he's excited for his former star to take the next step in his basketball career.
"We hated to see him go, but he was here this summer, he's been back supporting his brother and to visit us numerous times and working out on his own. Indiana is getting a special young man."
Filed to: Aljami Durham, Freshman Focus